A selection of videos and photos from GreenPort Cruise & Congress 2019, hosted by Port of Oslo, are now available to view on the website.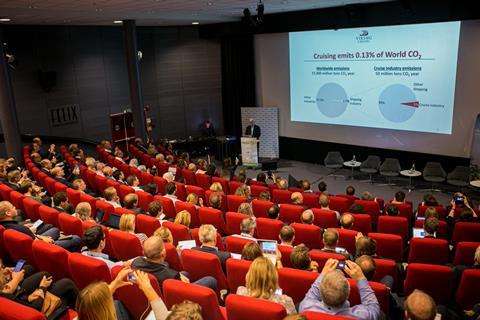 GreenPort Magazine caught up with delegates and speakers at this year's conference. Visit the website to hear from:
Pino Musolino, President of the North Adriatic Sea Port Authority. Mr Musolino spoke to GreenPort about how ports and the cruise industry are working together to cut emissions, investment in new technology to meet the IMO's sulphur cap and the cooperation needed between ports and cruise operators to ensure the best technology pathway is pursued to secure future utilisation.
Dr Antonis Michail, Technical Director at World Ports Sustainability Program, IAPH. Dr Michail spoke to GreenPort about the impact of the IMO's sulphur cap on ports and how the ports sector can further develop environmental regulations and enforcement.
Pia Mai, environment manager at Copenhagen Malmo port spoke to GreenPort about the main challenges of implementing shore power at ports, how the cost and ROI of the technology can be tackled, and the future of shore power.
Sandra Kilroy, Director of Maritime Environment and Sustainability at the Port of Seattle, spoke to GreenPort about investing in equipment to reduce emissions, battery charging infrastructure challenges and handling opposition to automation as ports progress towards zero-emission operations.
More information about the next edition of GreenPort Cruise & Congress will be released later this year. Please contact the team on +44 1329 825335 or email congress@greenport.com to register your interest for next year.