Wärtsilä and Cavotec have signed an agreement to jointly develop a combined induction charging and automatic mooring concept.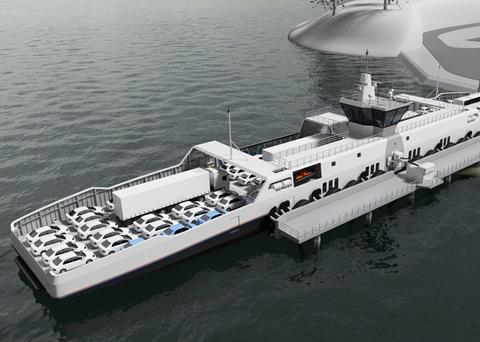 Cavotec will be providing the mooring systems for the charging network developed by Wärtsilä which is based on inductive power transfer.
"During recent years, wireless charging has been introduced for cars, busses and trains," said Peter Rogers, director of power products at Wärtsilä Marine Solutions.
He continued: "Wärtsilä has now made this possible for marine vessels. The agreement with Caovtec will enable this technology to be delivered as an integrated charging and mooring system."
The wireless charging of ship batteries can result in major reductions in harmful exhaust emissions.
By combining the strengths of the two companies, an integrated wireless charging and mooring concept will be developed for us in Wärtsilä's ship designs.
The wireless charging will eliminate the cable connection between the vessel and shore, thereby aiming to create facilitating safe connections and disconnections.
It therefore will aim to reduce maintenance since wear and tear to physical connection lines.
Ottonel Popesco, CEO of Cavotec, said: "This is an excited new project and we are delighted to be partnering with Wärtsilä to make shipping cleaner, safer and easier."
He concluded: "The envisioned integrated wireless charging and mooring system will further the marine industry's environmental profile."
The system is said to be capable of transferring more than 1m watts of electrical energy, 300 times more than that of current chargers used by electric cars.
This initiative links in with Wärtsilä's environmental challenge work to develop a greener industry. It has also launched a ferry concept featuring wireless induction battery charging.