Moderated by ex-APM Terminals environment specialist, this interactive session will aim to help delegates Identify and engage with the key sustainability issues: materiality assessment, sustainability reporting, and the relevance of the sustainable development goals (SDG) to the port sector.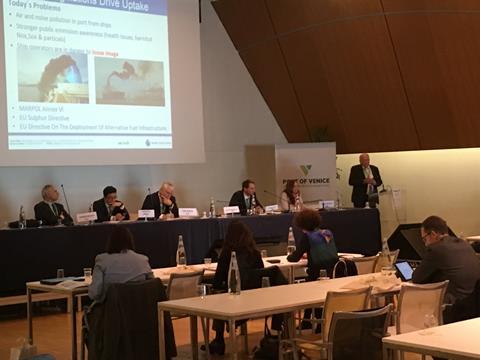 Claire Bryant, ex-APM, and now Managing Director of Future Proof Solutions will moderate one of two working groups, which will see participants involved in active conversations and discussions in small groups that will equip them with a full understanding of the SDGs and their relevance to the port sector.
The session format will comprise:
Moderator: Claire Bryant, Managing Director, Future Proof Solutions
Welcome and introduction to speakers, Dickon Howell, Managing Director, Howell Marine Consulting, Eric de Deckere, Technisch Manager Milieu, Port of Antwerp and Secretary of IAPH-PIANC WG174 'Sustainability Reporting for Ports', Jason Sprott, Sprott Planning & Environment Pty/Corinne Namblard, UN Senior PPP Expert. Geneva. INFRA & P.E Advisory France
Approaches for communicating on sustainability – an overview and conversation, Claire Bryant & Jason Sprott
An overview of best practice sustainability reporting for ports: example from PIANC, Eric de Deckere
What are the issues that matter - industry feedback on sustainability issues, Claire Bryant, Presentation of the results of the online materiality process (sector materiality map). Followed by discussions in small groups: reviewing and assessing the materiality map with the aim of validating the map. Introduction to linking materiality to communications and strategy.
Making Sense of the SDGs for ports, led by Jason Sprott with support from Dickon Howell, Presentation and group discussion on how to assess the relevance
and opportunities of the SDGs for the port sector.
Book your place now to secure your place. Members of ESPO, EcoPorts and Feport qualify for special rates, for further information contact the Events team on +44 1329 825335 or email congress@greenport.com.
Follow the event on Twitter @GPCongress.