The world's first zero carbon intelligent container terminal has been established.
A 200,000 tonne container terminal at Tianjin Port in China is making history with the title, reported Xinhua.
The terminal, with a designed annual throughput of 2.5 million TEUs, is operated solely by wind and photovoltaic power and features a robotic horizontal transportation system that connects all of its key facilities.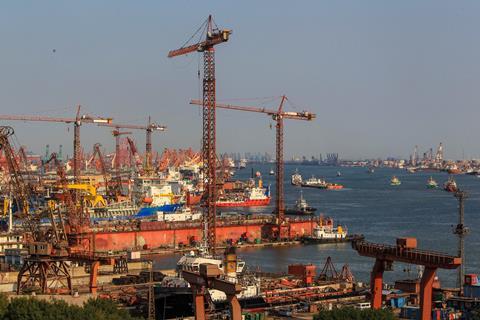 "We have independently developed an intelligent horizontal transportation system, also known as the 'central control brain', to be responsible for the unified command and dispatch of 76 intelligent horizontal transportation robots in the terminal for fully automated container handling," said Liu Xiwang, deputy manager of information department of Tianjin Port Second Container Terminal Co.
Control brain
This 'control brain' uses algorithms to plan the optimal driving path and give recommended driving speeds so that the transportation robot knows when to accelerate, decelerate and overtake during automatic driving.
The terminal, constructed in just 21 months, has reportedly built three 200,000 tonne-class berths with a coastline length of 1,100 metres. Along with the smart transportation system, it includes applications such as parallel quayside loading and unloading of yards, centralised unlocking of single trolley quay cranes on the ground, and intelligent management and control of digital twins.