Over 50 expert speakers from the world's leading companies in the ports, terminals, renewable energy, shipping, fuels, technology and policy sectors presented at this year's conference.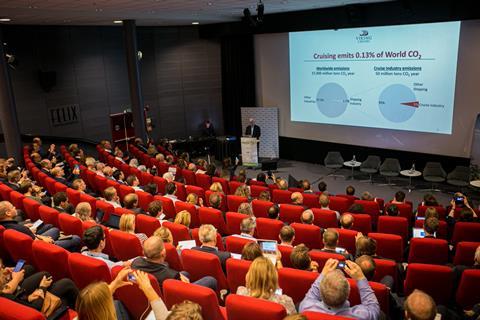 Download over 60 papers and presentations to benefit from the fantastic line up of GreenPort Cruise & Congress speakers after the event. If you didn't make it to Oslo, the proceedings are available to purchase from the link below and include three options:
Cruise Download – Only €210.00
Congress Download – Only €415.00
Combined Download – papers and presentation from two days of conference – Only €530.00
Click here to buy the download
Take a look at this year's full programme on the website by clicking here
This year's highlights include:
New regulations in the UNESCO World Heritage Fjords in Norway - Bjørn E. Pedersen, Head of Department - Legislation and International Relations, Norwegian Maritime Authority
A sustainable cruise industry, what ports can do? - Pino Musolino, President, North Adriatic Sea Port Authority
Emissions reduction approaching 2030: current and future solutions - Tom Strang, SVP Maritime Affairs, Carnival
'Going green' using battery power - Bent Martini, COO, Hurtigruten
How to become a green and efficient port? Making fully informed decisions about emission reductions - Nils Kemme, Associate Partner, HPC Hamburg Port Consulting GmbH
Greener with AI - Alex van Winckel, Optimization Consultant, INFORM - Logistics Division
Improving air quality while driving forward the energy transition - Robin Mortimer, Chief Executive, Port of London Authority
If you would like more information about the conference download, don't hesitate to contact the Events team on +44 1329 825335 or email congress@greenport.com.