Delegates attending the combined conference on 20 and 21 October at this year's GreenPort Cruise & Congress are invited to attend the Port Tour on Friday 22 October.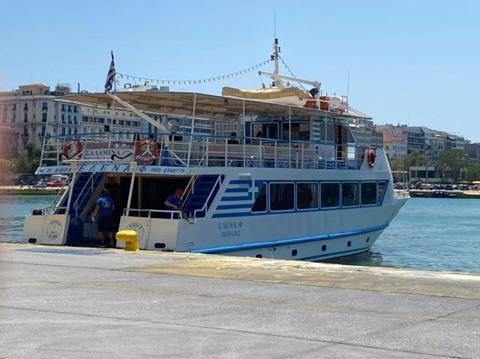 Delegates attending the full conference are invited to attend the Port Tour as part of their delegate package. This value-added extra allows delegates to take advantage of further networking time outside of the conference rooms.
View the Port of Piraeus from the water onboard ELENA F a small passenger boat. The vessel normally serves the local traffic in Piraeus, making stops in the small Greek Isalnds of Kamatero and in Paloukia.
For just €1,950 for the combined or €995 for Cruise, you can gain access to a packed agenda of conference presentations and dedicated networking events to ensure you make the most of your time out of the office. Want to attend virtually? For just €595.00 you can gain access to live conference streams for GreenPort Cruise and Congress for 2 days and full documentation in electronic format.
For more information contact the team on +44 1329 825335 or email congress@greenport.com. To book online visit our website.