Construction is to begin on Spain's first advanced biofuels plant in Cartagena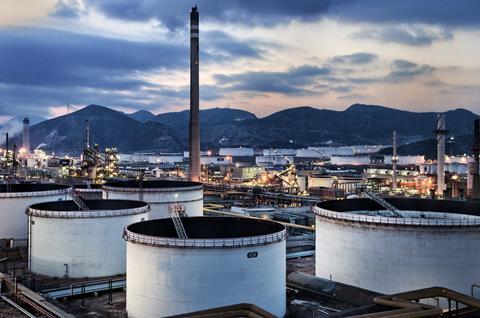 Repsol is investing €200 million at the refinery giving it the capacity to produce 250,000 tonnes of advanced biofuels per year for the marine, aerospace and automotive industries.
Antonio Mestre, director of Repsol's Catagena refinery, said that the new plant "is a tangible example of circular economy that will allow us to offer sustainable mobility solutions to all sectors of society, and it is a very important step in the transformation of the industrial complex as a multi-energy hub."
Energy transition
The new facilities, that will come into operation in the first half of 2023, are part of the transformation process that Repsol has implemented at its industrial facilities to decarbonise processes and to manufacture products with a low, zero, or even a negative carbon footprint.
The project uses the circular economy as one of the strategic pillars to accelerate the energy transition and achieve Repsol's goal of becoming a net zero emissions company by 2050.
Repsol said it has been incorporating biofuels into its automotive fuels for more than two decades. Now the company is taking one step more and, using the circular economy as a tool, will be producing advanced biofuels from different types of waste from the agri-food industry and others, such as used cooking oils.
In this way, Repsol said it will give a second life to waste that would otherwise end up in a landfill by transforming it into products with a high added value.
The project is being developed in four different areas covering a surface area of 41,500 m2. Three of these will be located inside the refinery and correspond to the hydrotreating unit, the hydrogen production unit and the biofuel storage tank area.
The fourth area will be located in the facilities of the Port Authority of Cartagena where Repsol operates. This area will be equipped with the necessary infrastructures for the storage of 300,000 tonnes of different types of waste that will arrive by sea and the subsequent supply to domestic or export markets.