All year round, different shipping companies sail from Denmark to Iceland within just two or three days – depending on the season – with an intermediate stop on the Faroe Islands.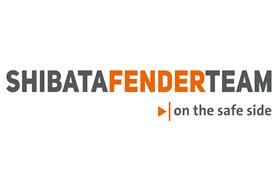 A journey that delights any lover of history and nature; if you are also like us, an enthusiast of fender systems, the enjoyment is multiplied.
Fortunately for us, SFT was trusted by the ports of call on this voyage to supply them with the fender systems for safe berthing; some of which are in continuous use for over a decade.
Port and stop #one: Hirtshals
Our expedition begins in Hirtshals, Denmark, a maritime hub with one of Denmark's largest industrial ports and a popular vacation spot with breathtaking nature: white sandy beaches, the rushing North Sea and charming dune plantations welcome you with open arms. When the sun is coming down it is time to head for the ferry that will take you to the next stop.
While boarding, take a look at the fender solution we supplied at this port: 7 Pile Fender Systems, each of them consisting of 2 SPC Cone Fenders (1150, G1.2) with the steel panel being between 14 and 15 m long. They are painted with coating for extreme conditions of corrosion and covered with low friction PE pads. As you move away, the light of the 35-meter-high Hirtshals lighthouse is guiding your departure, same as our fender system do for more than a decade now.
Faroe Islands, legendary and #intermediate stop
After some hours of rest, we are now arriving at the port of Tórshavn, our intermediate destination and capital of the Faroe Islands. A legendary and far-flung, self-governing archipelago that prides itself on maintaining traditions; go ashore and lose yourself in one of its 18 volcanic rock islands, visit its impressive high cliffs or one of its hidden lakes, a world of emerald green awaits you.
At the end of the day as you are coming back on board to continue the journey, take a look at the impressive number of fender systems we delivered to Tórshavn: 125 Cylindrical Fenders (1200x600x2000 mm), 14 Special Element Fender Systems (FE-S 400, G2.0) with UHMW-PE pads and 3 Element Fender Systems (FE 1000, G2.0). Something you might not see but sure felt this morning is the soft berthing provided specially by the cylindrical fenders, whose linear increase in reaction force is an advantage in procuring this effect.
See you soon from #third and last stop: Seyðisfjörður
The last stop is in sight, and we get ready to disembark. Nested between mountains and on the shores of one of the most beautiful fjords of Iceland, Seyðisfjörður is a small and charming tourist town that has established itself as one of the main stops on any cruise in the country. Before leaving to enjoy its wonders, notice that what is also small is the space to mount fender systems here on this quay.
For this project, our team of expert engineers chose FE Element Fenders, that offer high layout flexibilities when mounting space is limited, and designed 7 Element Fender Systems, each consisting of four element rubber units of two different sizes and one closed box panel (1500x4100) with UHMW-PE pads.
Each project is unique to us: we carefully attend to the client's requirements and analyze all conditions through our Holistic Approach to fender design. Proof of this is each of the solution this journey has taken us across.
We hope you enjoyed the ride. Thank you for joining us and thank you to our clients for working with ShibataFenderTeam, some of them since 2008, as a trusted partner for these projects.
The peak tourism period in the northern hemisphere is about to begin, we are proud to know that our systems protect people, vessels and port infrastructures in places that will be the hot spots of the season.