Offshore wind power represents a clean and renewable energy source that is obtained by capturing the force of the wind at sea.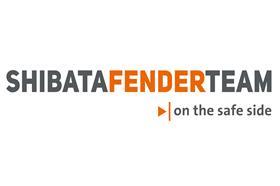 To fully utilize this valuable resource, wind farms are constructed on the seabed. The construction of these mega-structures, highly complex, is governed by stringent safety regulations.
SFT channeled the power of fender systems for enhanced maritime safety and worked in collaboration with a renowned construction equipment firm. Our engineering team designed and supplied a customized solution comprising of:
4 V Fenders, also known as Arch Fenders (SX-P 600, G2.3)
4 Komposite Fenders (KF-A 300x300x1450 mm)
12 Komposite Fenders (KF-A 300x300x1500 mm)
6 Extruded Fenders (SD 500x500x1000 mm)
Harnessing their low friction and shock-absorbing properties, our client integrated the 26 fenders into a cutting-edge monopile gripper. These grippers play a vital role in the installation of monopiles for offshore wind farms, and this particular version is tailor-made to efficiently handle new-generation monopiles.
At the ShibataFenderTeam Group, we take immense pride in witnessing the expansion of our core mission - safeguarding people, berth facilities, and vessels - in the offshore realm. Moreover, we are thrilled to play this role in the creation of clean energy, signifying our deep commitment to protection and sustainability.