Djibouti's port is one of the most important gateways to the African continent.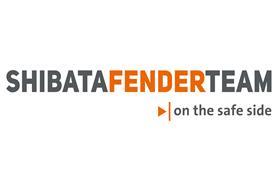 Strategically located at the southern entrance to the Red Sea, it benefits not only commercial shipping due to its link to 19 countries, but also the NATO, the EU, USA, and other global players as a logistic hub. Resulting from that strategic importance, the Port of Djibouti has made significant investments in the recent years to provide fast and safe vessel handling and berthing.
One of these latest investments consists of a 50 x 20 meters dry dock, used for repair and maintenance. To protect the two entrances to this new dock, SFT designed and manufactured eight Wheel Fenders: 4 double WF 250x75 and 4 single WF 250x75. Integrated into the floating dry dock, the eight systems were engineered by our in-house team and manufactured by our own facility in Rechlin, Germany, to make sure all important aspects of this demanding product are handled in-house.
Welding as per ISO15614 was one of the key aspects of the manufacturing process, and was performed by our certificated and trained welders. Hired by the client, Lloyd's Register as an independent 3rd party supervised the process and conducted periodic inspections to ensure compliance with project regulations.
SFT's wide range of products covering all the mooring and berthing applications required in the maritime industry, is one of our greatest strengths. And so, this project is yet another example of that strength being specialists in the design, manufacture, and application of fenders and fender systems.