The Jawa Satu FSRU (Floating Storage and Regasification Unit), with its impressive 295 meters length and 43 meters width, serves as an operational LNG terminal.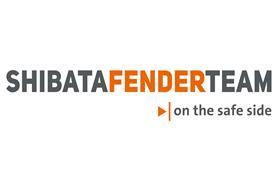 Its primary mission is to supply fuel to Jawa-1, the innovative gas-fired power plant said to be the Asia's first LNG-to-power project utilizing an FSRU. With an expansive cargo storage capacity of 170,000 m3 of liquified gas, Jawa Satu ensures a reliable and sustainable fuel source.
To guarantee the safety and stability of the FSRU's permanent mooring, ShibataFenderTeam rose to the challenge of designing and delivering the largest-ever Ocean Guard Fenders in the companies track record.
Four mammoth Ocean Guard Fenders, each weighing over 16 tons and measuring ø4000x6900 mm, were meticulously built to withstand the harshest offshore conditions, including extreme weather, currents, and waves.
To support the mooring system, SFT introduced a specially designed shock absorber in both the lower and upper chain assemblies, mitigating the risk of sudden shock loads. Additionally, a duplex coating process was applied to the chains, enhancing their resistance to corrosion from the harsh marine environment. This process combines galvanization (hot dip galvanizing) with an epoxy/PU top coating, ensuring the chains' longevity and reliability.
As the leading manufacturer of fender systems, SFT takes pride in contributing to this monumental project. With Jawa Satu representing a critical step forward in the pursuit of sustainable energy solutions in the region, the production of these fender systems not only secures the mooring of vital vessels but also contributes to the cause of clean energy.