Strategically located in the Lagos Free Zone, Lekki Port will significantly increase the container throughput capacity of the western Nigerian port complex.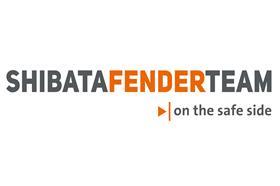 A connecting link between the country and the world trade, Lekki will be one of the most modern and largest deep-water ports in West Africa. Its optimized layout and modern facilities will allow the new port to accommodate the world's largest container ships, a competitive edge over any other port facility in the region.
Working in close partnership with the contractor, who was awarded with the construction of the new infrastructure, our in-house team of engineers performed a deep and thorough review of the project specifications. Taking advantage of the team's large expertise, the resulting solution was an optimized design for more efficient fenders, creating substantial savings for the client and reducing the total cost of ownership for the user.
In total, we provided for the new Lekki Port 41 sets of SPC Cone Fenders (SPC 1600 G1.8) with closed box panel, 5100 mm in height to accommodate a wide range of tides, and 38 sets of V Fenders, also known as Arch Fenders, SX 500 (L 1500 mm, G2.1). The order scope included also 3 sets of Corner V Fenders(250 x 750 + 750 mm) for the tug boat berth.
Lekki Port project marks, along with the Tema Port in Ghana, another great reference for a large container terminal in West Africa, where SFT has a consolidated presence. For our customers, this project is another example of the value of a globally operating company with a competent and professional contact person always within reach.