About 100 fender units will guarantee safe berthing of larger vessels at this important infrastructure project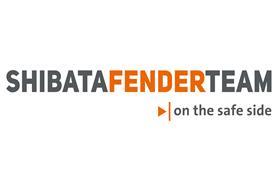 Timor-Leste is a country in Southeast Asia which has just declared independence in 2002. Tibar Bay Port, located near its capital, is the largest infrastructure project and a cornerstone of its 20-year development plan, with the goal of building the first modern container terminal. Built by CHEC (China Harbour Engineering Company) and owned and operated by Bolloré Group, it is designed to handle up to 750,000 containers annually at its 630-meter pier.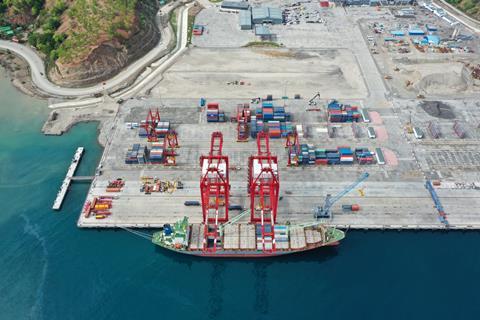 To safely accommodate larger vessels at this new infrastructure, the state-of-the-art equipment at the port includes 41 sets of CSS Cell Fender Systems designed and manufactured by SFT. Each of them consists of one rubber fender unit (CSS 1600, G3.1) and a closed box panel (2250x5100 mm) with UHMW-PE pads. The project scope also included 22 Staghorn Bollards (200 t capacity) and 10 Steel Ladders.
We also supplied equipment for the adjacent service berth: 50 V Fenders, also known as arch fenders, of various sizes, 4 Corner Fenders (300x750+750 mm), 16 Horn Bollards (25 t capacity) and 2 Steel Ladders.
With this second order, we completed the equipment of the new infrastructure, right on time before the operational inauguration of the port in September 2022 marked by the arrival of the first two vessels.
We at the ShibataFenderTeam Group are proud to contribute to the protection of Tibar Bay Port in this young country.