Port of Lübeck with its biggest terminal, the Skandinavienkai, plays a key role as the largest ferry port in the Baltic Sea, specialized in RoRo traffic to Sweden, Finland, Latvia and Lithuania.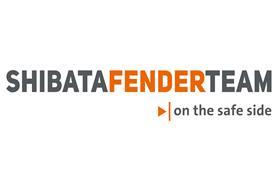 The economic progress and sea trade forecasts shows that in the near future, ships of up to 250 meters of length and with a width of 38 meters can be expected in this part of the Baltic Sea. For that reason, the port authority and the port operator - Lübecker Hafen-Gesellschaft - decided to demolish the 40-year-old pier 5 at Skandinavienkai and replaces it with a brand new, state-of-the-art terminal.
In partnership with the contractor awarded with the construction works, SFT designed 17 fender systems to provide safe berthing at Skandinavienkai for the next vessel generations. The project scope included: 9 FE Element Fender (1400x1500 mm, G2.1), 1 FE Element Fender System (1400x1000 mm, G2.1), all with a steel panel of impressive 6.3 m length and additionally 7 V Fenders (SX-P 500, G1.5), also known as arch fenders.
The work of the SFT in-house engineering team considered two specific features when designing these fender systems, especially for the panels. One, related to its location, as the terminal is exposed to large tidal ranges; a feature we managed to address with 6.3 m long steel panels that provide a full contact surface for the vessels during berthing. Secondly, these panels are carefully designed to withstand the large line loads, introduced by the beltings of the ferries.
Accurate manufacturing within tolerances is a standard procedure for SFT. However, there are projects where keeping up this accuracy is even more important. This is the case for the Skandinavienkai project where the rubber fender units needed to be evenly distributed over the 6.3 m long steel panel, and where the anchors for such a large steel panel had to be positioned within 5 m of new concrete. Manufacturing tolerances were closely monitored during the production process. Additionally, to facilitate a smooth installation process, ensuring exact fitting of the anchors and easy assembly, SFT provided steel templates for the cast-in anchors.
As a customer-oriented company we are committed to providing support and assistance throughout the entire project, from the first contact up to the commissioning and beyond. With this project, we completed another partnership that proves our holistic approach to fender design.