Wilhelmshaven, a deep-water site on the North Sea coast, will become Germany's first LNG Terminal for the import of liquefied natural gas.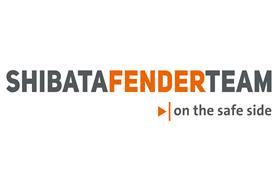 Seen in the context with the latest German energy policy, this construction will be a milestone in the efforts to diversify the national energy sector, with at least 4 more projects in the pipeline. Construction works started in early May 2022 and when finished, beginning of this winter, LNG vessels of all sizes will be able to moor at the chartered FSRU (Floating Storage and Regasification Unit) in Wilhelmshaven, regardless of tides and in line with highest safety standards.
Our team at the German office, in partnership with contractor Depenbrock GmbH & Co. designed and delivered to end client Niedersachsen Ports, three sets of customized fender systems each consisting of 4 SPC Cone Fender Systems (SPC1150, G1.7) and 2 steel panels (5000x3300mm each one) with UHMW-PE low friction pads. Each fender system is installed at one mooring dolphin, providing a permanent berthing for the chartered FSRU.
The design focus for our SFT in-house engineering team was on the permanent mooring situation and on safety. They paid special attention to the steel panels – designed to offer low hull pressure (<150 kN/m2) – and to the UHMW-PE pads (25mm thicker than average); these customized details allow to overcome that the fender system is exposed to changing tidal ranges and in constant contact with the FSRU, a very challenging but common situation for a permanent mooring.
To address the demanding 3-month time frame for the project, we worked in close communication with the contractor to coordinate the fender system design while part of the site was still in the planning stage and, later, with the production team in our manufacturing facility in Rechlin, as the delivery schedule could only be met by supplying the steel components from our own factory in Germany.
This excellent three-way cooperation serves as another example of our holistic approach to fender system design influencing the safety at marine terminals; it considers all of these aspects and values them equally: manufacturing process, fender system components, and project conditions - to deliver first class fender solutions.
From here, we thank Depenbrock for putting the trust in us for this high-stake project. As a German company based in Hamburg, we at ShibataFenderTeam are extremely proud to have contributed to the growth of the country's energy diversification and to the good name of the German maritime industry.