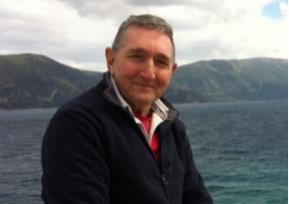 Science Coordinator EcoPorts, European Sea Ports Organization, Senior Trainer ECO Sustainable Logistic Chain Foundation
Chris has worked on Research & Development and Training with the port sector since 1982 specializing in the environmental management of port and shipping operations. He contributed to the development of the EcoPorts tools and methodologies, and is active in their implementation internationally supported by the cooperation between ECOSLC (www.ecoslc.eu), the European Sea ports Organization (ESPO, www.espo.be) and the American Association of Port Authorities (www.aapa-ports.org). He acts as Reviewer of the EcoPorts' Self-Diagnosis Methodology (SDM).
His training qualifications include qualified certification through the Course Developers Workshop under the UN Train-Sea-Coast Programme, and the LRQA Environmental Management Systems Auditor Training Course, Lloyd's Register Quality Assurance training Services, which are certified by the International Register of Certificated Auditors (IRCA).
Chris has delivered training courses on a range of environmental issues throughout Europe and in India, Ivory Coast of Africa, Vietnam, Cambodia, Thailand, Laos, Taiwan, Malaysia and Colombia. He was Director of Studies, Marine Geography in the School of Earth and Ocean Sciences, Cardiff University, UK until 2011.