We are excited to announce that Gantrex will be exhibiting at TOC Europe 2023, the premier event for the global container supply chain community, taking place from June 13th to 15th at the Rotterdam Ahoy Center.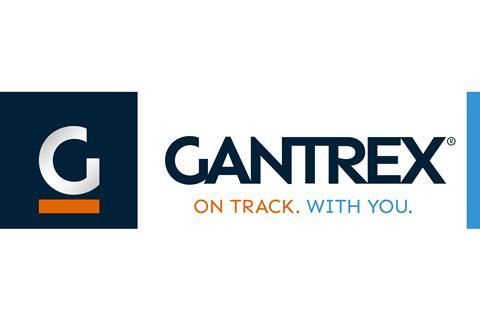 Content from our commercial partners
Find out more
At the Gantrex Booth (F68), you will have the chance to:
Discover more about our expanded Port Crane Solutions:
We are extending our offer of products and services dedicated to port cranes with new crane parts, crane diagnostics and crane services.
At Gantrex, we understand the critical role that crane parts play in ensuring the safe and efficient operation of your crane. That's why we offer a range of high-quality crane parts including crane wheels, sheaves, rope drums, guide rollers, twistlocks and headblocks. All the crane parts are manufactured to the highest quality standards and are certified to meet the latest safety regulations.
Our Gantrex teams around the world are committed to providing exceptional service and support to our customers. The drums can be produced according to your technical drawing or designed by our in-house technical department.

We offer a range of innovative crane diagnostic services including crane structural inspection, 3D scanning and vibration analysis. Our Gantrex experts are using the latest technologies to deliver a health check of your assets, we can ensure your cranes are in top shape.

Our Gantrex Project Managers and Crane Technicians are extremely knowledgeable and can replace your crane wheels and your trolley rail or fix any structural or mechanical issues. We even have our own maintenance platforms and access equipment to reach those unreachable places on your crane!

Learn more about Port Crane Solutions
Meet our Local Gantrex Experts from all around the world:
Gantrex has more than 25 offices spread across 20 different countries. Yet another proof of Gantrex Global Coverage and Local Presence.

Team Gantrex from around the world will gather at TOC Europe. It is the occasion to ask your questions to our technical experts and have the chance to network with our experts from the Netherlands, France, Belgium, Spain, Germany, USA, Dubai and even China.
Learn more about our latest innovations:
Our in-house Gantrex R&D department is responsible for more than 100 patents all around the world. Our technical expertise regularly results in new products and service improvements. This year you will be able to discover our new Gantrex Duraflow. A product designed to protect pedestrians and vehicles from the risks of the trench-implanted crane tracks.

Join us at Booth F68 for three days of insightful discussions and valuable networking opportunities.
Everybody at Gantrex looks forward to welcoming you in Rotterdam.