Conference themes for the 10th GreenPort Congress will include a wide range of issues relating to the environmental strategy of ports in a tough environment, the impact of regulations and the on-going development and introduction of new equipment and technology to reduce the environmental impact of port operations.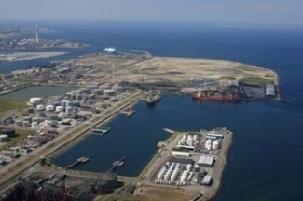 The 3rd GreenPort Cruise Conference will focus on the impacts the increase in cruise passenger numbers is having on ports, cruise lines and service providers to the sector.

Provisional topics to be covered in the 10th GreenPort Congress include the following:
1. Trends in the Port industry's environmental strategy
How to maintain a green strategy in a tough economic climate
How to meet changing legislation
Challenges and solutions: new environmental targets, measurements
Best practice relating to noise, waste, climate change, port hinterland buffer zones, hinterland infrastructure
2. Changing expectations of a "green" port: the view of the stakeholders
Ship-owners/Ship operators; Logistics providers; Terminal operators; Shippers; Cruise Line; Local community; Environmental NGOs
Co-operation projects and industrial symbiosis, port planning for efficient activity management, Natura2000 (birds and habitats)
3. Global versus regional regulations on shipping related aspects and impact on ports
What has been the impact so far of the ECA 0.1% sulphur regulations which came into force on 1 January 2015?
Evaluating the consequences, control sanctions, new solutions
Are the fines and the consequences of non-compliance too small?
4. New Solutions
With LNG-fuelled container ships now in production, will LNG be the preferred option or will MGO, fuel switching or scrubbers lead the way?
What are the fuels that ship operators are going to use and what is the quality like, what will be the fuel of the future - low sulphur or an alternative still on the drawing board?
Issues relating to fuel investments and ports on LNG, shore side supply, etc.
5. Port/City Relationship
The regulations will make a difference to PM levels and whether/how local authorities track PMs and sulphur levels
Noise is also high on the list for city ports, what are the options for dealing with it?
How do Ports share information about their environmental initiatives with the local community?
Port-cities and green cooperation
Resources and recycling: Waste as new business in ports, sediments, ballast water, scrubber waste handling, etc.
Green Labelling – is there a consumer demand for green transportation and transparency in the transport chain?
Mitigation schemes, dredging, planning terminal facilities - investment is a major concern
6. Inland Logistics and EU transport corridors
Competition between the modes of transport – how to make sustainability walk hand in hand with efficiency and competition
Multimodal solutions
Efficiency and boosting port capacity
7. ESPO GreenGuide
Update on the ESPO GreenGuide - focus on latest developments, new chapters and benchmarks.
Whilst the 3rd GreenPort Cruise Conference will focus on:
ECA compliance: LNG, fuel switching and scrubbers – the ongoing debate for working with the 0.1% sulphur regulations? What else is there?
Dealing with waste from cruise ships
Avoiding noise and vibration pollution in city ports
Innovative cruise ship terminal designs
Panel discussion: how cruise lines, port and city can all work together to overcome issues surrounding increasing cruise ship passenger numbers.
Paper submissions for the 10th GreenPort Congress and 3rd GreenPort Cruise Conference are invited from port authorities, port users, port and cruise terminal operators, logistics companies, shippers, shipping lines, suppliers of equipment and services to the port community, classification societies, consultants, NGOs etc.
Abstracts should be no longer than 200 words and should be received by 10 April 2015 at the latest. Please include a picture (jpeg) and biography of the speaker. All abstracts should be sent to congress@greenport.com.
For further information on presenting, sponsoring, exhibiting or attending the 10th GreenPort Congress and 3rd GreenPort Cruise Conference then please contact Isobel Roberts on: +44 1329 825335 or email congress@greenport.com.