If you weren't able to be in Venice to witness this year's keynote speakers, view them online here – includes CEO, Celestyal Cruises and Regional Minister for Transport and Infrastructure.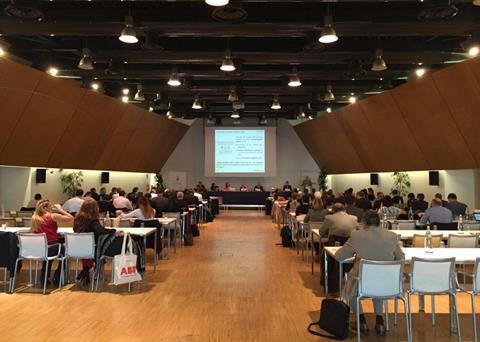 More than 120 delegates gathered at the 2016 GreenPort Cruise Conference in Venice on 11 October 2016 to hear the following welcome and keynote addresses:
Welcome Address: Annamaria Morganti, Venice Passenger Terminal
Keynote Address: Kyriakos Anastassiadis, CEO, Celestyal Cruises & Executive Committee Member, CLIA
Keynote Address: Andrea Ballarin, Regional Minister for the Transport and Infrastructure
ESPO code of Practice for cruise and ferry ports: Isabelle Ryckbost, Secretary General, ESPO
Videos of all the above speakers can now be viewed online here.
Throughout the GreenPort Congress (12-13 October 2016) highlights, photos and commentary were presented. This year attracted an audience beyond the conference room whom sent questions to our conference speakers via Twitter, using the handles @GPCongress or @GreenPortBiz, or using #GreenPortCruise or #GreenPortCongress.
For further information contact the Events team on +44 1329 825335 or email congress@greenport.com.
Follow the event on Twitter @GPCongress.