For the loading of all types of large sized and heavy-duty goods in the Port of Rostock, Liebherr offers its heavy lift crane to external companies.

Content from our commercial partners
Find out more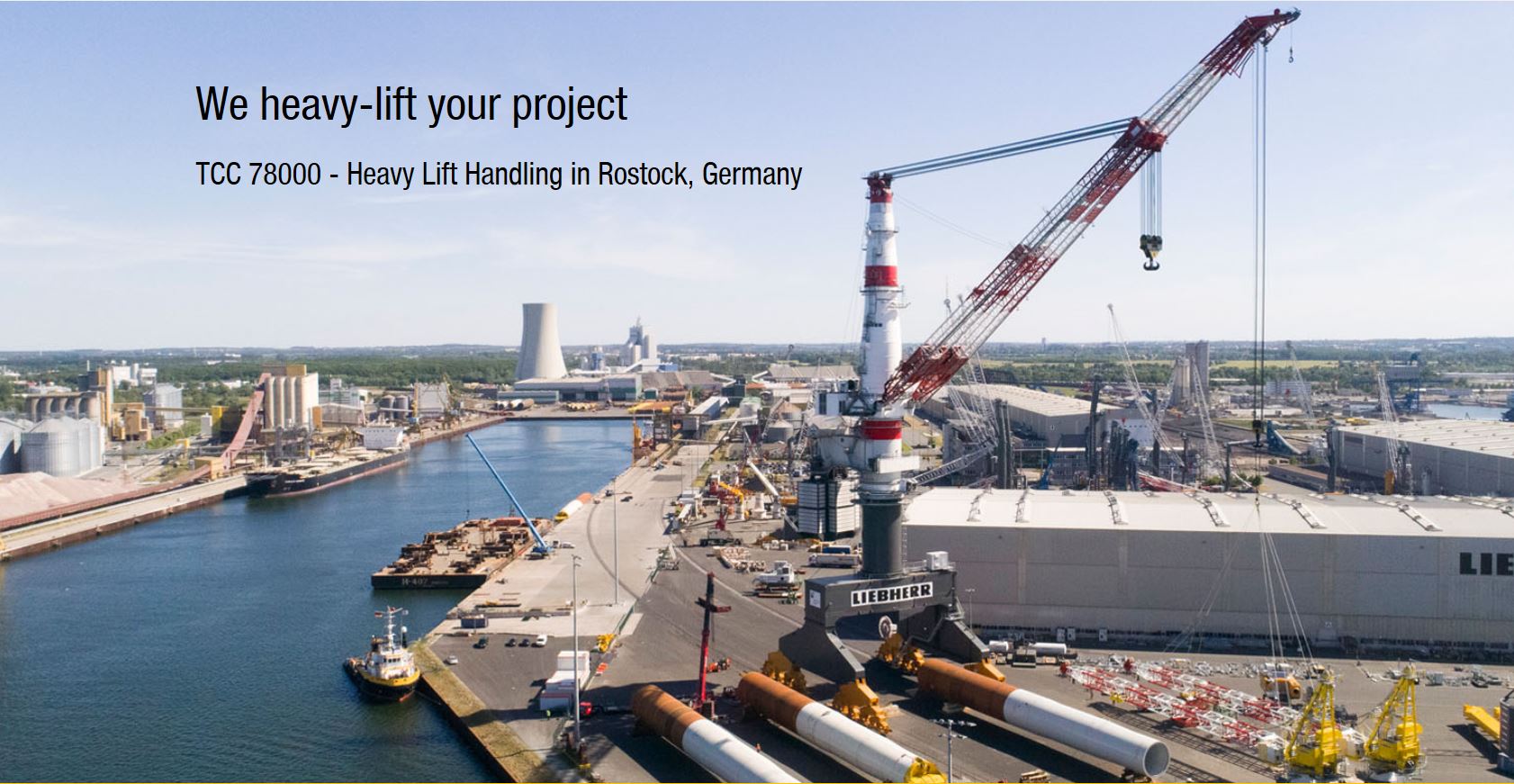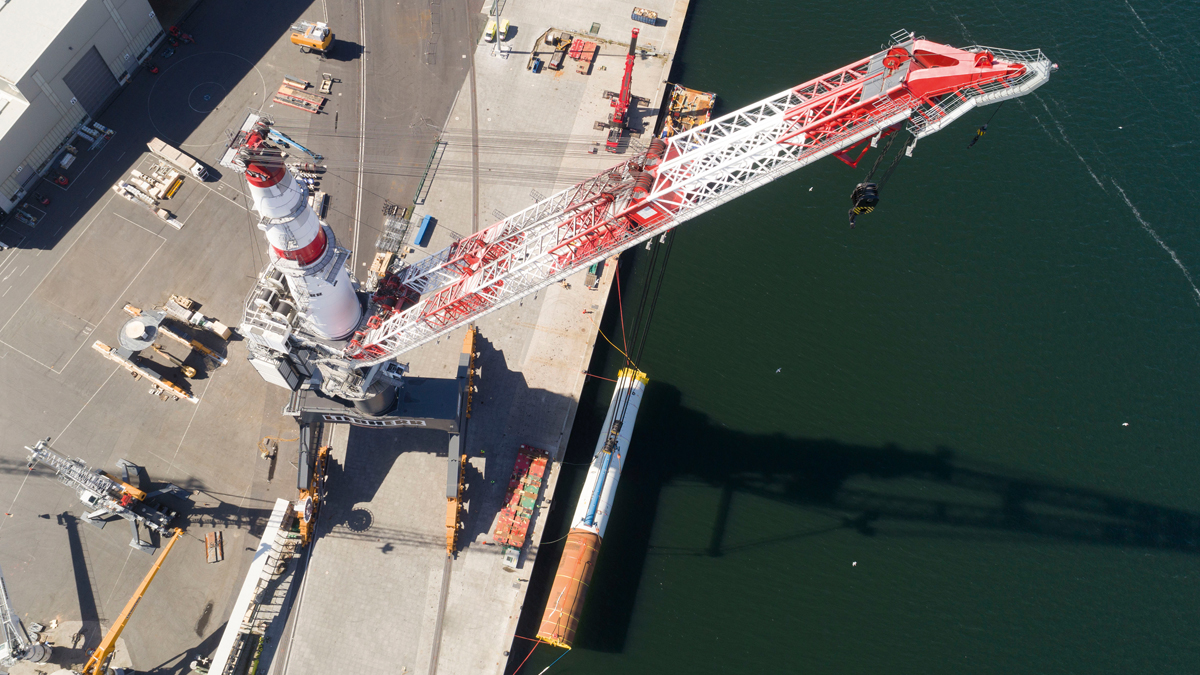 One of the world's most powerful rail-mounted heavy-duty gantry cranes
The rail mounted heavy lift crane TCC 78000 moves over 420 metres on a portal between the Liebherr-MCCtec Rostock GmbH factory site and the adjacent quayside.
Job Report: Monopiles for EEW SPC and Vattenfall
The Liebherr heavy-duty crane TCC 78000 loads 72 monopiles for the largest Danish offshore wind farm "Kriegers Flak".
The new energy park is expected to generate enough electricity to cover the annual electricity consumption of about 600,000 Danish households.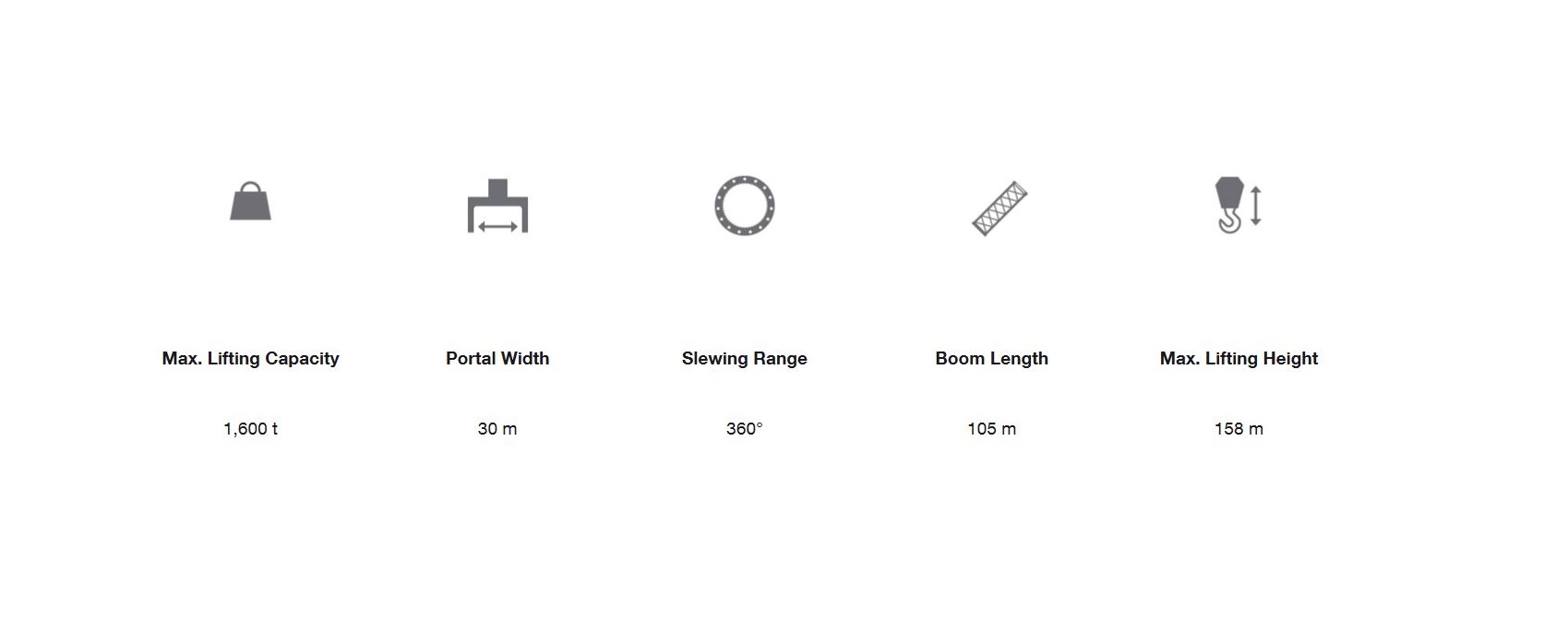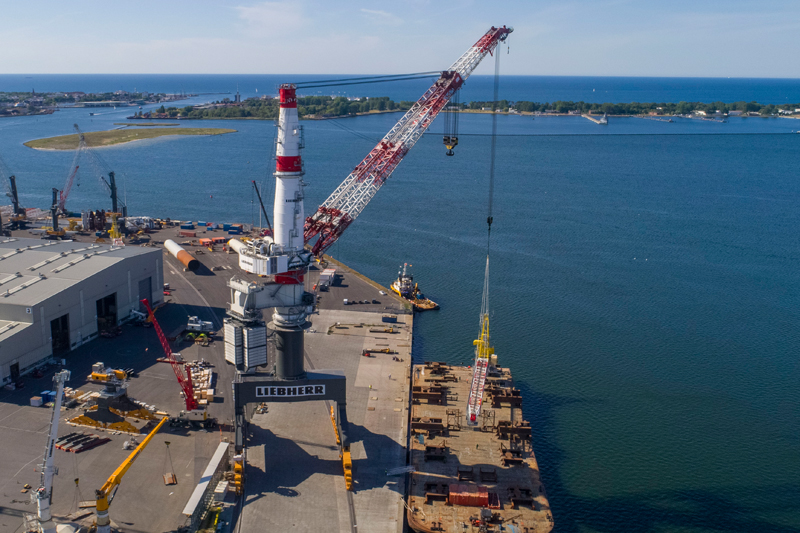 We heavy-lift your project
For the loading of all types of large sized and heavy-duty goods in the Port of Rostock Liebherr makes its heavy lift crane available to external companies, Liebherr offer you innovative lifting technology and the latest know-how to handle your project efficiently and safely.
Designed for travelling with load doe maximum flexibly
Powerful heavy-duty crane with maximum load capacity of 1,600 t
24/7 efficient cargo handling by experience Liebherr personnel
Gantry: 17m clearance, 30m track gauge
Strategically well-placed land and sea connections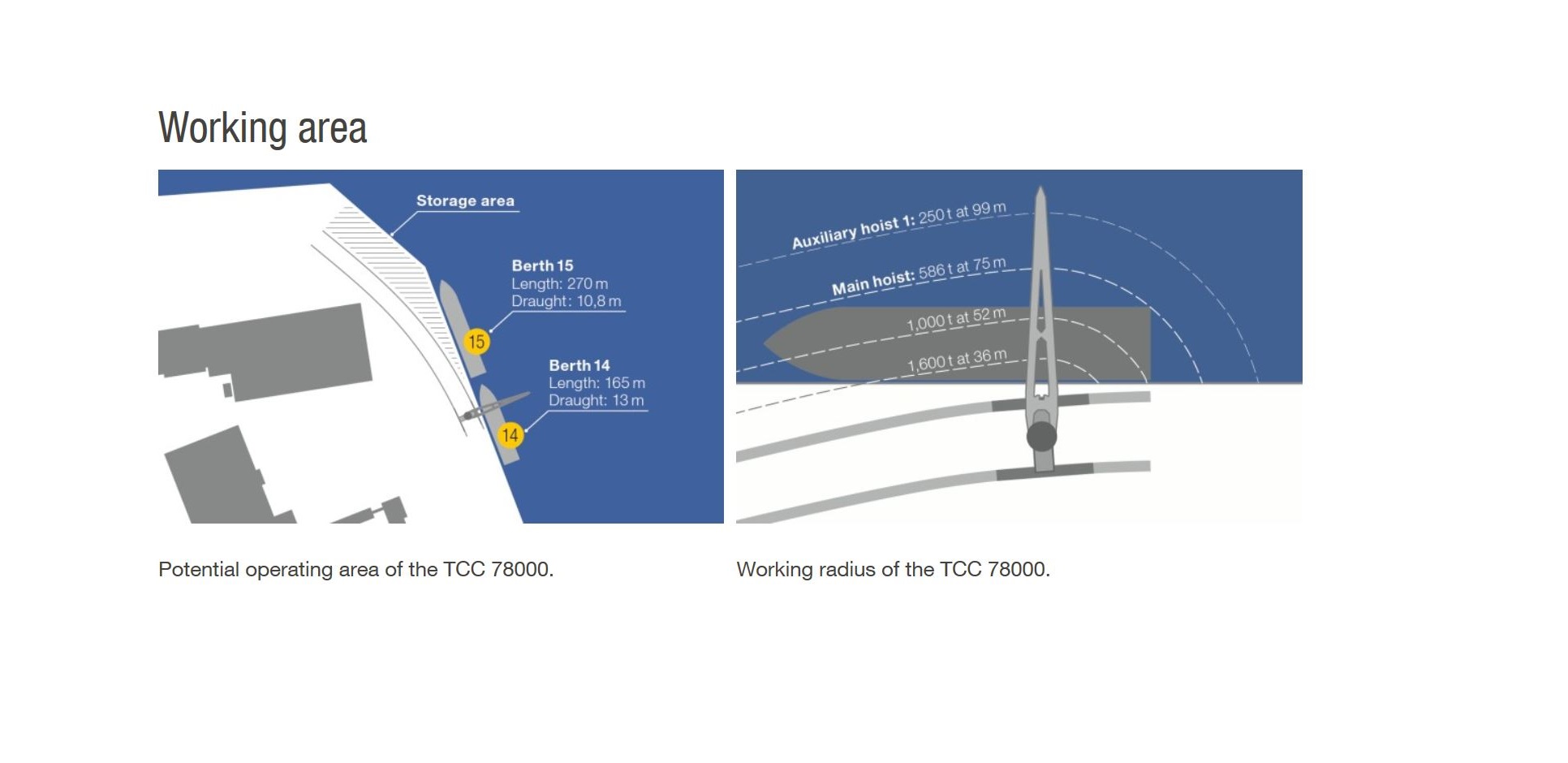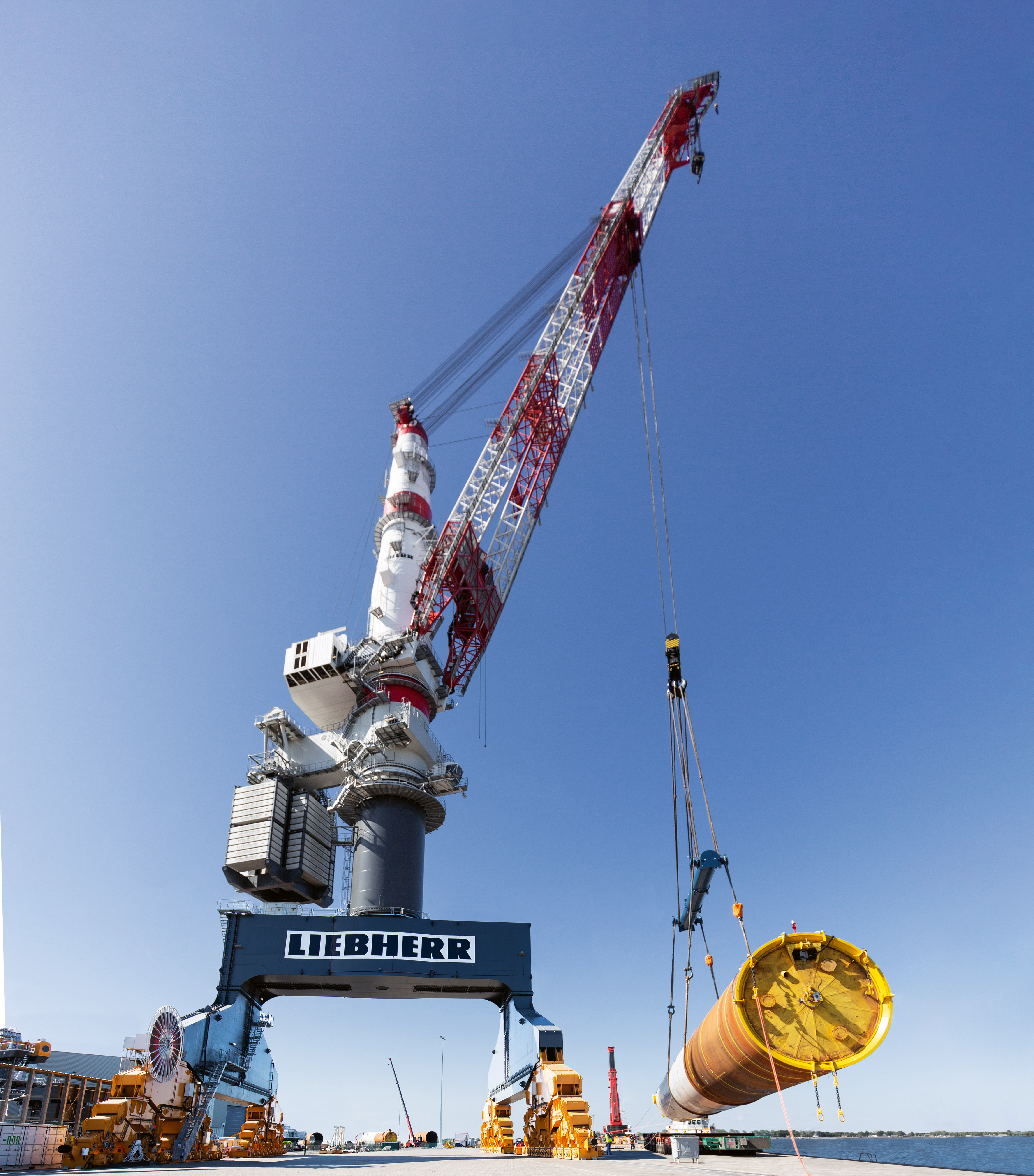 Ideal accessibility in the Port of Rostock
From Rostock to the world: Liebherr-MCCtec Rostock GmbH, located direct at the Baltic Sea, provides the best logistic conditions for the handling of large goods.
No shipping obstacles, locks, bridges etc
For ships with a draught of 13 metres, length of 300 metres, a width of 45 metres (special permissions possible)
Connection to the hinterland via German rail network and to the A19 and A20 motorways

Request an individual offer
Briefly describe your project to us and we will send you an offer.
Brochure Available
Liebherr-MCCtec Rostock GmbH Liebherrstraße 1 18147 Rostock E-Mail: heavylifthandling@liebherr
Liebherr-MCCtec Rostock GmbH * Liebherrstraße 1 * 18147 Rostock Enquiry for Crane Services of Liebherr-MCCtec Rostock GmbH Note: This request does not constitute a contract.
www.liebherr.com