According to a recent report by the TT Club, cargo loss claims in refrigerated container shipping are still primarily caused by the human factor. As global trade routes involve multiple touchpoints, perishable reefer loads become increasingly vulnerable.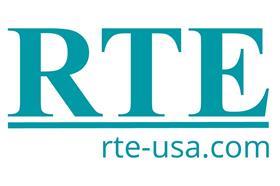 The responsibility of overseeing refrigerated container transshipment and intermodal operations falls on terminal operators, who remain caught in the middle of the delivery route. These operators have a lot on the line as they must ensure the safety of terminal personnel, keep track of the location of each reefer, and uphold cargo integrity. Therefore, access to reefer information is crucial for the terminal's success and that of its customers.
Why it's important for terminal operations
Fortunately, site-based reefer monitoring systems, such as RTE's GRASP, offer terminal operators autonomous access to immediately gather and handle data from any reefer type, regardless of its model or association. These remotely operated systems ensure the freshness of perishable goods, safeguard terminal operators from potential claims losses, and ensure the safety of onsite personnel.
When connected to the system, GRASP instantly notifies operators of a container's temperature and other parameters. The platform's integration into a TOS also generates alerts when booking variables differ from the actual report, allowing operators to handle adjustments remotely and instantly. GRASP also notifies operators of any mechanical failures or instances that require maintenance personnel to intercede, reducing reefer downtime and cargo loss.
Maintaining historical records that demonstrate the condition of containers under their supervision allows reefer operators to protect themselves from unfounded claims. This practice can also foster trust with terminal customers and pave the way for future business opportunities.
In conclusion, the ability of terminal operators to have on-site access to vital reefer data and the tools to control and manage critical parameters remotely are both essential to future success. RTE's GRASP reefer monitoring platform and RRCE-D and WRAD II systems enable this independence and reduce the likelihood of human errors.
Find out more by reading these articles.
Contact RTE to learn how a customized remote reefer monitoring solution can help your reefer terminal provide better value and grow.