PREMAS® 4.0 Predictive Maintenance Solution helps you save downtime.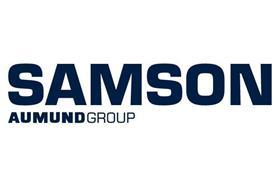 Running machinery and steady production are top priorities for your business. We also understand the issue of balancing optimal maintenance and maximum production: many critical observations cannot be performed while the machine is running, so any repair work requires you to shut it down.
Developed for AUMUND and non-AUMUND conveying machines, we have a solution that helps you plan regular maintenance activities, detect machine weaknesses at an early stage and act proactively to ensure your operation is not affected.
Our Predictive Maintenance Solution is specifically designed for conveyors in the heavy industry. The latest sensor technologies are combined with data collection and analysis to provide online information about the condition of your conveyors – wherever you are, whenever you want to make the invisible visible.
PREMAS® 4.0 comes in a compact box and commissioning is as quick as it is easy: Install the Hardware, e.g. IoT Box and application-specific sensors, connect the field sensors and required plant control signals to it, log into the PREMAS® Portal – and then go back to production.