Located at the mouth of the North Sea Canal, IJmuiden sea lock is the Port of Amsterdam's new front door.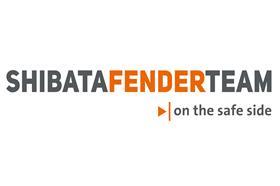 With a length of 500 meters, a width of 70 meters and a total depth of 18 meters, Ijmuiden has become the largest sea lock in the world. Construction works started in 2016 and the new lock was designed with the aim to allow larger ocean-going vessels and the growing range of cruise ships a safe and smooth access to the port of Amsterdam.
Marine projects, such as the construction of the IJmuiden sea lock, are long-term projects – same as the partnership between SFT and client OpenIJ, the consortium awarded with the construction of this gigantic infrastructure project.
SFT was entrusted with the design and supply of a continuous fender-wall, a project that started in 2016 with the delivery 40 SPC Cone Fender Systems, each consisting of two Cone Fenders (SPC 700 G1.2) and a closed box panel (4500x4840 mm) with UHMW-PE pads. Later on, following the various design aspects of the development and to adapt to the different conditions on the in- and outside of the lock, SFT supplied another 21 sets of Cell Fender Systems (CSS 1250, G1.1) with closed box panels (4500x4840 mm) as well as an array of passive, hinge-connected lead-in panels covering a length of 100 m. The overall scope of the project also included Cylindrical Fenders, PU Fenders, Bollards and customized UHMW-PE Sliding Plates.
From a technical point of view, the correct design of these fender systems was of outmost importance due to the interaction between the pile deflection and the fender system deflection. To overcome this challenge, our in-house engineering team integrated custom-made overload stoppers into all systems, that would allow for a controlled load transfer and activation of the pile structure without exceeding the rated fender deflection.
Being a long-term partner in such a prestigious project sets a track record that we, at SFT Group, are especially proud of. It represents our philosophy to act as a real industry partner, supporting our clients each step of the way. We wish for a long service-life of the new lock and thank OpenIJ for its cooperation.