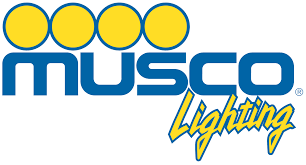 Content from our commercial partners
Find out more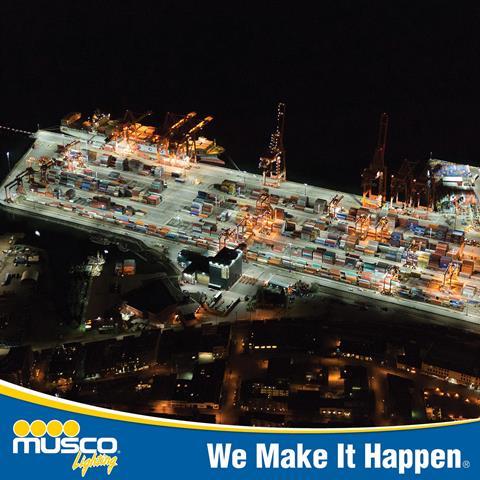 Retrofit it Right
Improve Safety, Save Money with Musco's LED Retrofit System
Retrofitting your high-mast lighting with LED can bring many benefits. But it's essential to do your homework. All LED high-mast lighting is not created equal.
Just swapping LED fixtures in for metal halide on a one-for-one basis won't guarantee the light levels, uniformity, or spill and glare control your port facility needs. Musco's Total Light Control—TLC for LED® retrofit system is a cost-effective solution that achieves these benefits in ways other manufacturers simply can't.
Achieve the Light Levels You Need
While other manufacturers simply swap in LED lights on a fixture-for-fixture basis, Musco's LED retrofit begins with photometric designs and computer models based on your facility's specific dimensions and layout.
This, along with our 30 years of factory aiming expertise, ensures that you'll get the light levels and uniformity you need for a safer work environment and improved operational efficiency.
Avoid Spill Light and Glare
Poorly-designed LED fixtures can create the same problems with glare and spill—and in some cases even worse—than older generation light sources from decades ago.
Our retrofit system features custom Total Internal Reflection optics designed around the LEDs and patented visoring technology. This minimizes glare and spill light, creates better worker visibility, and preserves darkness in areas where light isn't intended at a level that can't be matched.
Ensure Structural Reliability
A key benefit of retrofitting is utilizing the existing poles as a way to cut costs. But while your poles might be in good condition, the poletop mounts for the luminaire assembly are often a source of structural problems.
Unlike other manufacturers that install new fixtures onto existing mounts, Musco's solution includes new mounting structures to ensure the system holds up to the elements for the long term.
Eliminate Maintenance Costs
When it comes to warranties, it's essential to understand the details. Since Musco's system is a complete solution with lighting, structural, and electrical components designed to work together—as opposed to lighting comprised of parts and pieces from a variety of suppliers—our warranty covers every part and all labor for 10 years. That means zero maintenance costs, and valuable peace of mind.
And since our solution is a complete system, all components necessary for installation arrive together at the same time, avoiding costly delays from parts and pieces supplied by different manufacturers arriving days or weeks apart.