The role of global ports in combating climate change, renewable energy and the journey to net zero is being discussed during this week's GreenPort Congress Oceania.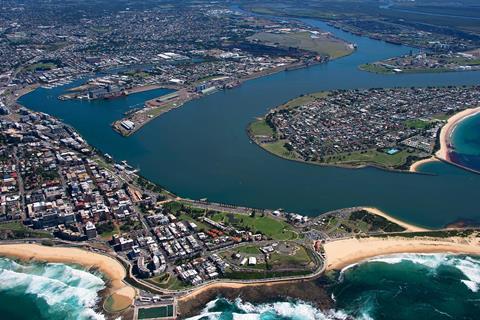 Hosted by Port of Newcastle, the event is bringing together more than 150 delegates, industry experts and academics for the sustainability-focussed conference, which is being held outside Europe for the first time.
"People who live or work in Newcastle and the Hunter know how lucky we are. This is our chance to champion our region and its environmental, sustainability and innovation achievements to the world," said Craig Carmody, CEO, Port of Newcastle.
"Hosting an international forum that brings together industry leaders and experts to discuss the latest sustainable developments and environmental practices will benefit not just us, but ports across the world as we work towards a more sustainable and socially responsible future."
High standards
Mr Carmody said that the Port of Newcastle has made great inroads in delivering against its ambitious environmental, social and governance targets; including its 100% renewable energy deal, sustainability-linked financing and transitioning the port fleet to electric vehicles.
The theme for the inaugural GreenPort Congress Oceania is 'Balancing environmental considerations with economic demands', which is the focus of a packed three-day programme that involves 33 speakers from countries including Solomon Islands, PNG, Australia and New Zealand.
Port of Newcastle's chief commercial officer Simon Byrnes is presenting on the port's diversification into a deepwater container terminal and new clean energy precinct, while Matthew Stephenson, senior manager ESG & investor relations is providing insight into its sustainability journey.
Chief financial officer, Nick Livesey, is also joining the list of speakers, providing a 101 session on sustainability linked financing.
GreenPort Congress Oceania is being run by Mercator Media Ltd, the UK-based publisher of Port Strategy and GreenPort. The Congress will conclude with a port tour on Friday 17 February.
For more information visit: www.portstrategy.com/greenport-congress-oceania