GreenPort Oceania Live sponsored by Port of Newcastle took place on Monday 14th November and included technical implications, economic implications and traditional risk & opportunities in relation to mainstream ports and low-lying Pacific Island Nations.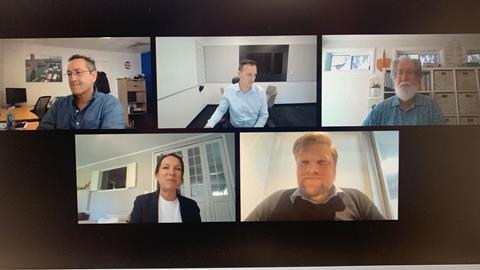 Opening the session Nick Livesey, Chief Financial Officer, Port of Newcastle, stated 'As custodians of the port we are leading the way to diversifying the port and local economy away from their dependency of being part of the coal supply chain and built a sustainable business for the future.'
Dr Ron Cox, Honorary Associate Professor Civil and Environmental, ACCARNSI set the scene regarding the technical implications of climate change explaining that the 'Transport sector represents 16.2% of greenhouse gas emissions worldwide with shipping representing 1.7% of this but this doesn't excuse shipping and the maritime industry from taking action.'
Matthew Stephenson, Senior Manager Investor Relations and ESG, Port of Newcastle identified trade diversification as the top transitional risk for Port of Newcastle, announcing that Port of Newcastle have set a target of doubling their non-thermal coal revenue by 50% by 2030 to mitigate this risk.
Adrian Sammons, Founder and Managing Director, AMSTEC presented on the effects of climate change and severe weather events for ports in the Pacific Islands Countries (PICs) stating 'PICs are among the world's most exposed and vulnerable countries to natural disasters.'
Dr Scott Kelly, Chief Economic Advisor, Parliamentary Commissioner for the Environment New Zealand highlighted the extensive costs climate change especially physical damage has on ports and shipping declaring 'the next 80 years the physical impacts from economic loss from disruption activities and damage to ports will be around 25 billion per year'.
Hear what our panel of experts had to say and enjoy the full event recording of GreenPort Oceania here.
Want to understand the options available to combat these challenges? Then register you interest to attend the in-person event on 15-17 February 2023 in Newcastle Australia.