The final day of GreenPort Congress Oceania concluded with a technical tour of the Port onboard "The Princess" a 28.5 metre aluminium monohull vessel run by NOVA Cruises.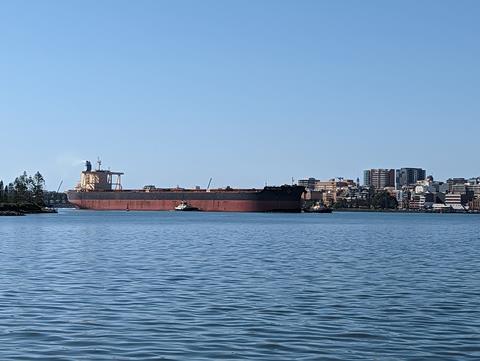 NOVA Cruises is a local cruise company exploring the scenic and ever-changing waterways of Newcastle Harbour, the Hunter River and pristine coastal waters.
Attendees were shown all aspects of the Port from the General Cargo Precinct, Marine Services Precinct, Bulk Precinct and the Energy Precinct. The Port of Newcastle's Bulk Precinct is the East Coast's leading destination for import, export and storage of a variety of bulk and liquid bulk products. Nick Livesey, CFO, Port of Newcastle who was leading the tour explained how 1 in 4 glasses of orange juice in Australia come through Newcastle's Bulk Precinct. Port of Newcastle handles thousands of ship movements each year, importing and exporting million tons of cargo.
The Port Tour was the perfect way for delegates to gain first-hand knowledge and examples of what had been discussed over the previous two days. Delegates were lucky enough to watch a coal bunk carrier arrive at Newcastle harbour tugged by four Svitzer tugs. Seeing first-hand the tugs that were presented on by Ivan Spanjic, Chief Commercial Officer,Svitzer Australia the day before in action.
If you missed this year's Greenport then on-demand sessions together with the conference proceedings will be made available for purchase before the end of next week. Contact the team for first hand access as soon as the videos are ready on congress@greenport.com