Have you booked your space yet to attend the first GreenPort Congress Oceania? Look out for the GreenPort Congress Oceania Programme in the winter issue of GreenPort or view the programme online now! Hosted by the Port of Newcastle, GreenPort Congress Oceania will take place from 15-17 February in Newcastle, Australia.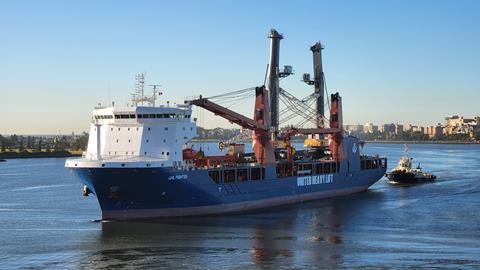 Hear and learn from 40 experts within the industry, including My Therese Blank, Head of Oceania Export Market, Regional Ocean Management, A.P. Moller, Maersk, Rodney Begley, Acting CEO, PNG Ports (Papua New Guinea), David Jenkins, Global Head of Sustainable Financing, National Australia Bank.
This inaugural conference programme spans over two days focusing on 'balancing environmental challenges with economic demand' and will offer sessions and streams including informative presentations and panel discussions and audience participation and a technical visit on the final day. Some of the key sessions include:
Keynote Panel: Options for ports to combat climate change - The risks to Ports, Shipping & the Logistics from climate change are increasing.
Renewable Energy - Journey to Net Zero
Net Zero Carbon Cruising
Collaborative Communities
Green Financing for Sustainable Port Development
Green logistics: multimodal supply chains
Maritime Projects for Decarbonisation by 2050
Pathways to Sustainable Ports - What Does the Future Hold?
Green Ports - What components are needed?
Book now to take advantage of this limited offer, ending on 19th January enabling you to save $299 on delegate places. For more information contact the team on +44 1329 825335 or email congress@greenport.com. To book online visit our website and use the following link - https://uk.social-commerce.io/C1bkhJ.