Energy consumption has become second in the ESPO top 10 ranking of environmental priorities of European ports published this spring and they''re realising that more than ever, tackling climate change is also their concern.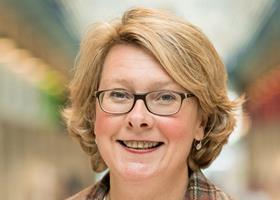 The COP21 UN climate talks in Paris in December failed in achieving an agreement on an emission reduction target for international shipping. Unfortunately, I must say. Shipping being a global industry, this international Climate Summit would have been the right place and time to engage the shipping industry towards a carbon low future.
After the unanswered plea of the European Parliament to include shipping and aviation into the Paris agreement, MEPs are now looking at alternative ways to oblige shipping to mitigate its contribution to climate change. One of the proposals is to include shipping in the scope of the Emission Trading Scheme (ETS) and to combine this with the creation of a Maritime Climate Fund, which resources could be partially used to support investments in innovative technologies to reduce CO2 emissions in the maritime sector.
This whole discussion is running back to back with the talks at global level. Progress at global level, in particular a successful outcome of the IMO MEPC meeting in October, could influence the debate in the Parliament and lower the demand to include shipping in the ETS.
Environmental stewards
But what about ports? Ports are not only accommodating ships. Ports are energy nodes, clusters of industry. Ports need to secure their "licence", they must ensure towards the people living around the port, towards society that their operations and investments are sustainable. Port authorities in Europe assume both public and economic responsibilities.
Since 1996 ESPO has been monitoring the main environmental concerns European ports have and are working on. It does not come as a surprise if energy consumption has become second in the ESPO top 10 ranking of environmental priorities of European ports published this spring.
Ports realise, more than ever, that tackling climate change is also their concern. Reducing greenhouse gas emissions and thus reducing the energy consumption and developing a low carbon strategy is on top of their agenda. This strategy is the first place aimed at limiting the energy consumption linked to the transport and industrial activities in the port. But this strategy can go further.
ESPO's recently released fact finding report shows that 38% of port authorities have taken up a key role by hosting renewable energy production and promoting its uptake. The same survey shows even that more than one on ten ports are investing or co-investing in such facilities.
Game-changer
Finally, since energy is for many ports an important commodity, climate change - and the fight against climate change - could become a game changer. Anticipating this proactively, can allow ports to turn the path towards decarbonisation into a successful business case.
But working on mitigation will often not be sufficient. Even if it is "all hands on deck" to limit the warming of our planet, experts are telling us that we will not avoid the changing of the climate completely. Ports are literally on the first row when sea levels are rising and when extreme weather conditions lead to strong winds, storms and extreme waves. Adapting the port infrastructure to these effects will be a must for every port.
It is for this reason that ESPO decided last December to join the PIANC-led Think Climate Coalition. The Navigating a Change Climate Action plan precisely works on these two pillars: mitigation and adaptation. As partner in this coalition, ESPO commits itself to raise awareness, to promote actions to reduce greenhouse gas emissions and to improve the preparedness and build capacity enabling ports to adapt their port infrastructure to climate change.
ESPO has a long tradition as initiator of bottom up initiatives, which are driving the port sector towards better performance, be it in the field of environment, societal integration or passenger issues. We hope we can play a role in building knowledge and capacity on mitigating and adapting to climate change. We also hope that many of our members will be supporting this campaign. This year's GreenPort Congress is in any case setting the scene by dedicating one of its main debates to the issue. ESPO will follow, since climate will be the main theme of ESPO's annual conference in 2017.