Evening Drinks and the Conference Dinner Networking Event
A highlight of the 2023 Coastlink event was the evening drinks reception and conference dinner where the host port for 2024 was announced.
Sponsored by Peel Ports Group, attendees enjoyed an evening drinks reception at the Royal Liver Building with the opportunity to take in the views of the River Mersey and the world famous Liverpool waterfront. With plenty to see from the balcony of the Royal Liver Building guests enjoyed the chance to network and continue the discussions of the day in a more informal setting.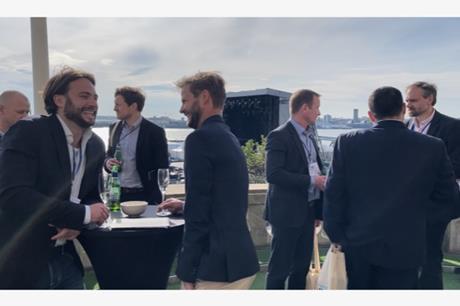 Speakers and delegates were then seated for a 3-course dinner of citrus cured salmon and rump of lamb in the Bertie suite. The atmosphere for the evening was upbeat and lively with attendees keen to build on the opportunity to connect with both existing and new contacts.
Stephen Carr, Group Commercial Director for Peel Ports – Liverpool, thanked everyone for attending this year's Coastlink event before announcing the 'grand reveal' and the Coastlink 2024 host port to be the Port of Amsterdam.
Standing up to welcome attendees to the event next year, Maurice Delattre – Area Manager for the Port of Amsterdam said '…it is a great honour, we have a beautiful city and a very nice port, with lots of things happening in the port including the energy transition…and we look forward to welcoming you all'.
Coastlink will be held on the 24 & 25 April 2024 at the Port of Amsterdam. To register your interest in participating or attending the conference please contact Sally Wattam on swattam@mercatormedia.com.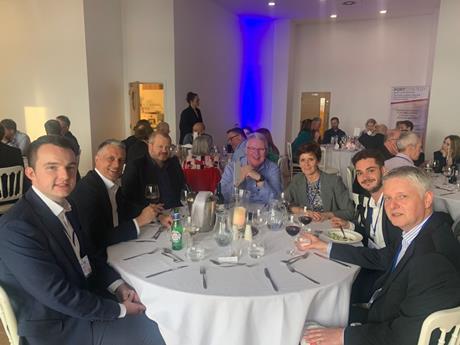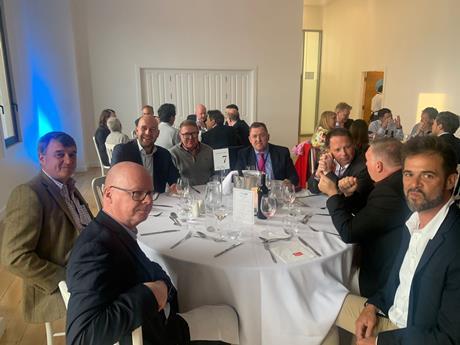 Sponsors of our Conference Dinner and Evening Drinks Reception