At Coastlink 2022 delegates were invited to attend the Technical Visit at the Port of Antwerp.
In the afternoon of Day 2 of the Conference – 12 May 2022 - Coastlink delegates experienced a Technical Visit at the Port of Antwerp.
As a highlight of the delegate package, the Port of Antwerp offered a look at one of their dedicated short sea terminals and a major container deep-sea terminal. Delegates will discover how short sea optimally connects to inland shipping, and rail transport to inland destinations, with an opportunity to view these intermodal facilities at the terminal. From the panoramic roof terrace of the container terminal attendees will learn about efficient container transport management in one of Europe's largest container ports.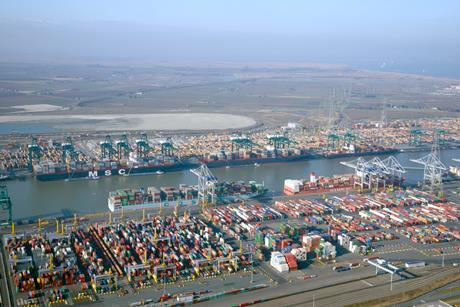 Full details of the 2023 Technical Visit will be released soon!