Coastlink is a neutral pan-European network dedicated to the promotion of short sea and feeder shipping, and the intermodal transport networks through the ports that support the sector.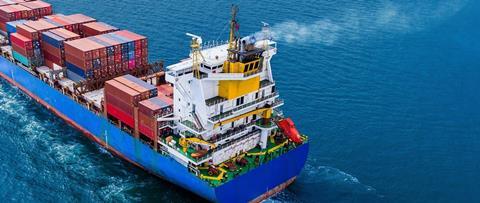 Following a successful event in 2022, hosted by the Port of Antwerp-Bruges at the Port House in Antwerp, Coastlink returned to the UK for 2023 where the conference was hosted by Peel Ports – Liverpool. The 2023 Conference was held at the iconic Royal Liver Building overlooking the famous Liverpool waterfront on the 3 & 4 May.
The City of Liverpool is steeped in maritime history and is a major hub for shipping and port operations. As the second largest port group in the UK, Peel Ports Group safely handle over 70 million tonnes of cargo from across the globe.
The Coastlink conference promotes debate on the challenges and opportunities affecting the industry, whilst enabling conference delegates and participants to establish and build on relationships through the networking opportunities on offer.
It is a place for industry professionals to meet and discuss future innovation, economic and environmental considerations – and develop partnerships that will help build a sustainable future.
The 2023 theme focused on Growing Sustainable Supply Chains, and the event covered topics including sustainability and the energy transition, greening supply chains through modal shift, the challenges and barriers the sector is facing, and the opportunities and trends emerging for short sea and intermodal routes.
Coastlink welcomed speakers and delegates from across Europe and the UK to discuss and debate industry growth and how the port, shipping and logistics sectors can benefit from future collaboration.