Participants at this year's Cruise Conference will gain a wealth of knowledge from experts on topics dealing with the impact the continued growth of the cruise sector has on ports and local communities. Book your place now to find out more.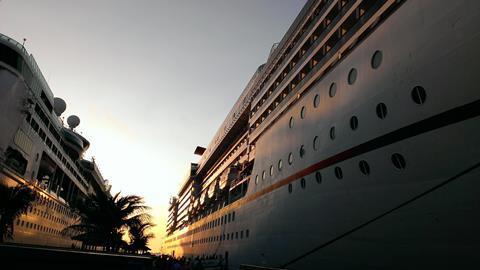 The ever-increasing number of passengers taking cruises is undoubtedly positive for the sector and for cruise operators in particular but, for some, it is viewed as both a benefit and a nuisance, in particular where the infrastructure cannot cope with sudden influxes of numbers. This year's GreenPort Cruise will provide solutions to many of the headline issues and will include:
Growth of cruise: blessing or curse? Alma Prins, Cruise Director, Port of Amsterdam
Reducing emissions from a cruise port – creating an LNG Cruise Port Hub: Jordi Vila, Head of Environmental Affairs, Port of Barcelona
Guidelines for sustainable development of cruise terminals: David Pino, Chairman, PIANC WG 152 and Head of Territorial Planning and Technical Management of Concessions, Port of Barcelona
Creation of a new passenger terminal at the Port of Amsterdam: René Kouwenberg, Director, Passenger Terminal Amsterdam
Port Reception Facilities Directive Update: Anna Bobo Remijn, European Commission, Directorate-General for Mobility and Transport, Maritime Safety Unit
Delegates attending GreenPort Cruise will be invited to attend the GreenPort Congress welcome reception.
Book now to secure your place.
Members of ESPO Cruise and Ferry Network, EcoPorts and Feport qualify for special rates, for further information contact the Events team on +44 1329 825335 or email congress@greenport.com.