Will you be joining senior decision makers at GreenPort Congress & Cruise 2023, held at The Alcântara Maritime Station?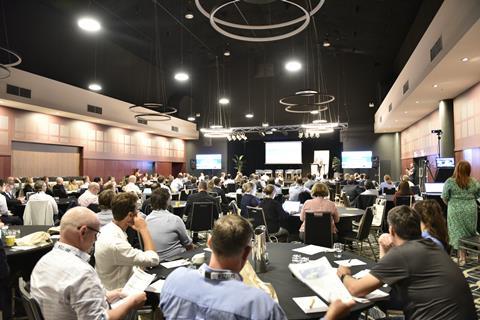 Book online today to secure your place at this year's conference, featuring two days of conference presentations and panel discussions for Cruise and Congress topics, a welcome reception, conference dinner and port tour.
Hear and learn from the experts within the industry, including Isabelle Ryckbost, Secretary General, ESPO, Nicolette van der Jagt, Director General, CLECAT; Isabel Moura Ramos, Executive Board Member, Port of Lisbon Authority; Ms. Lamia Kerdjoudj, Secretary General, FEPORT, Stephen Xuereb, COO, Global Ports Holding and Miika Murremäki, Head of Digital Solutions, Kalmar
Get stuck in with the ESG - Environmental, Social and Corporate Governance Workshop run by Dr Christopher Wooldridge (Cardiff University - UK). The workshop will investigate: What are the benefits and value of ESG approach, how do you initiate ESG into your port's management framework, how do you identify key components, how does it enhance decision-making and what are the links with sustainability?
Further topics that are included within the programme featuring speakers from Port of Dover, WavEC Offshore Renewables and Grieg Maritime Group are:
Offshore Renewables & Alternative Energies
Waste Management and Circular Economy
Blue Growth
Infrastructure Development for Ports
The welcome reception for GreenPort Congress & Cruise 2023, a great networking icebreaker, will be held at the Lisbon City Hall. The Town Hall is integrated into a wide square, including paços and pillory constitutes the ultimate symbol of municipal power.
This year the dinner will be held at Palace of Conde d'Óbidos, a strikingly historic space with a breathtaking view over the Tagus River. In the aristocratic center of Lisbon, leaning on the Tejo, is located the Palace of the Rock of the Conde D'Óbidos, National Headquarters of the Portuguese Red Cross. The conference dinner is included in the delegate pass and provides an opportunity to reflect on the first day of conference presentations and continue the discussion outside of the conference room.
To book your place, visit our website or alternatively, please call our team on +44 1329 825335 or email congress@greenport.com.