Mercator Media announce that the Coastlink Conference, due to take place at the Port of Antwerp on 29th & 30th September, will be postponed until Wednesday 11th & Thursday 12th May 2022. Save the date!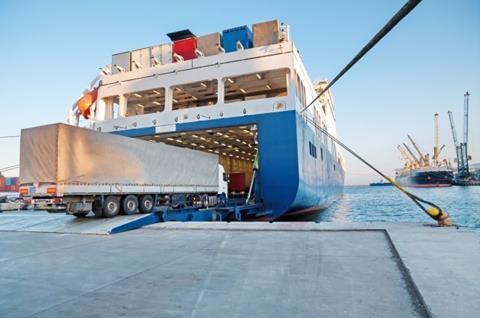 Coastlink Conference - Port of Antwerp
The decision has been taken to reschedule the event due to the continuing impact of COVID-19 and travel restrictions that remain in place throughout Europe. Mercator Media are committed to delivering a full delegate experience at the Coastlink conference including networking and engaging in the more social aspects of the conference.

We are pleased to confirm that the Port of Antwerp will continue to host the Conference at The Port House on the 11th and 12th May 2022. The conference programme will remain identical and will continue to offer attendees the chance to enjoy all aspects of the event, including the Conference Dinner and Technical Visit, in a safe environment. We are delighted to announce that Nick Lambert, Director of NLA International will continue to Chair the event, and that majority of the speakers have re-confirmed their participation.

Coastlink Live - virtual event returns in September!
Coastlink remains dedicated to provide a platform for industry professionals to meet and debate matters that are key to the future of short sea shipping and the intermodal transport networks that support the sector.
We are therefore pleased to say that our next online conference session of Coastlink Live will be held on Thursday 30 September from 10:00 – 11:00 BST.
This bitesize session will focus on 'Short Sea & Feeder Shipping: Navigating through road-freight supply chain challenges'. This next instalment will discuss the benefits to moving freight closer to the final destination by sea, alleviating pressure on long-haul road freight and industry wide driver shortages. Find out how short sea feeder services can increase the efficiency of your supply chain.
Register now for the next free-to-attend session of Coastlink Live on 30 September 2021.
Save the date for Coastlink 2022 on 11th & 12th May! For further information on how to book your delegate place at the event in the Port of Antwerp, visit the Coastlink website
Alternatively, please call the team on +44 1329 825335 or email info@coastlink.co.uk