Meet the Speakers; Sharing Knowledge & Engaging debate; Networking & Cross-Collaboration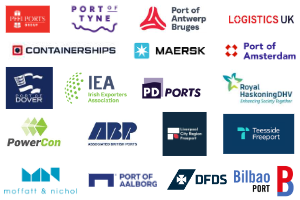 Meet the Speakers
Welcoming attendees to the 2023 event is Claudio Veritiero, CEO of Peel Ports Group and Coastlink's host – the Port of Liverpool.
Focusing on the theme of Growing Sustainable Supply Chains, delegates will hear Keynote addresses from Robert Clegg, Short Sea Director UK for Containerships CMA CGM GmbH, and David Browne, General Manager at MAERSK. Covering the trends in the market, emerging opportunities, and the key topics of sustainability and the energy transition – attendees will learn about the latest developments and priorities for these industry leaders.
Sharing Knowledge & Engaging Debate
Coastlink promotes debate on the challenges and opportunities affecting the industry. It is a place for industry professionals to meet and discuss future innovation, economic and environmental considerations, and develop partnerships that will help build a sustainable future.
Topics on 2023 agenda include:
Post-Brexit & Post Pandemic – are we where we need to be?
How to promote growth and deliver resilient supply chains;
Driving efficiency through data, port collaboration, and digitalisation.
Networking & Cross-Collaboration
Coastlink delivers opportunities for attendees to network and collaborate throughout the 2-day even - it is a must attend event for anyone looking to engage with decision makers across the port, shipping, intermodal, and logistics sectors.
Join attendees from the Ports of Antwerp-Bruges, Dover, Tyne, Bilbao, Aalborg, Amsterdam, Tilbury and Shoreham; stakeholders from Peel Ports, PD Ports, and ABP; consultants from Royal HaskoningDHV, BIMCO, MDS Transmodal; plus shipping lines including DFDS, and X-Press Feeders Agency GmbH.
Book your place today to attend Coastlink 2023 in Liverpool on the 3 & 4 May.