The Ports of Antwerp and Zeebrugge recently announced their agreement to merge. The merged port will be known as the Port of Antwerp-Bruges and will become the most important container port (157million tonnes/year), one of the largest break bulk ports, and the largest port for the throughput of vehicles in Europe.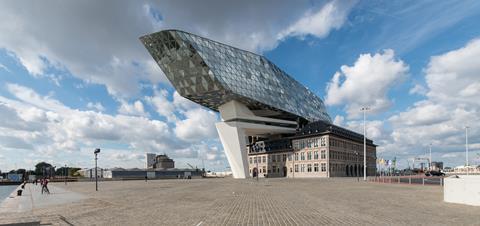 The Ports are largely complementary and the Port of Antwerp-Bruges will combine their strengths. Antwerp specialise in the handling and storage of containers, break bulk and chemical products, while Zeebrugge is a major port for RoRo traffic, container handling and the transhipment of LNG. Working more closely together will make is possible to consolidate sustainable growth.
In order to maximise the added value of a unified port, Port of Antwerp-Bruges will seek to develop and make optimum use of the interconnectivity between the two ports. The transportation of goods by rail between the two sites will be bundled, estuary traffic (by inland vessels on the North Sea) will be optimised and pipeline connections will also be on the list of priorities.
Annick de Rider, port alderman and chair of the board of directors of the Antwerp Port Authority commented "We are proud of this historic agreement, which seals a long-awaited unification. By joining forces, we are on the way to becoming Europe's global port, while at the same time re-inforcing our position as the most important container port in terms of tonnage, a solid RoRo port and one of the largest break bulk ports in Europe. This will make us even more attractive to our existing customers, to new investors and to all other potential stakeholders, and we will undisputedly by the main driver of Flanders' economy. Our ambition to bring the two ports together is about much more than simply tonnage and TEU's, however. It will enable us to focus even more firmly on the transition towards a low carbon economy and to continue our efforts regarding the digitalisation of the supply chain. The ports of Zeebrugge and Antwerp are to a large extent complementary and working together will make us more resilient to external challenges."
Coastlink 2021 will be held in the prestigious Port House at the Port of Antwerp on the re-scheduled dates of 29 & 30 September 2021. Don't miss the opportunity to take part in all that Coastlink has to offer with informative presentations, engaging panel discussions and the opportunity to network with key industry stakeholders from the Ports of Antwerp, Zeebrugge, Tyne and Gdansk, as well as professionals from Peel Ports, BIMCO and Fast Group Belgium.
For a full overview of the Conference and the Programme please visit our Website.
Book now to secure your place. Bookings can be made online on our website. Alternatively, please call the team on +44 1329 825335 or email info@coastlink.co.uk.