Clive Thomas, Head of Commercial & Property, at ABP Southampton will deliver the Welcome Address at the Coastlink Conference on 12 June 2019.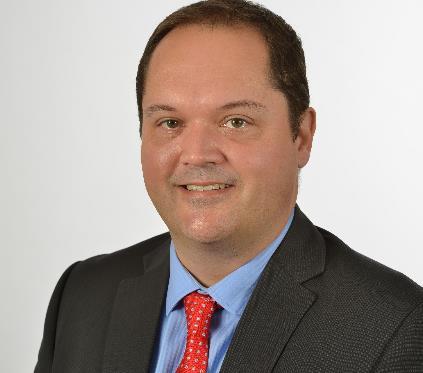 Associated British Ports (ABP), the UK's leading Ports Group, operate 21 ports which includes the Port of Southampton. ABP are also owners and operators of the Hams Hall Rail Freight Terminal - just outside of Birmingham - the UK's busiest inland rail freight terminal handling 170,000 TEU's each year. Attend Coastlink to learn more about this and other ABP projects.
Coastlink is being held this year at the Leonardo Royal Hotel Southampton Grand Harbour in Southampton – close to both ABP's Port of Southampton and the Seawork 2019 Exhibition.
Clive joined ABP in 1996 as a Graduate Trainee, and since then has worked in a variety of roles. Initially he spent 15 years in ABP's South Wales business in an operational and commercial facing capacity.
Since January 2012 Clive has been based at ABP Southampton, initially in the role of Port Manager and Head of Commercial, and for the last 3 years as Head of Commercial and Property. His key responsibility is the development of strategic partnerships with the ports' customers and tenants, to deliver key development opportunities.
The Port of Southampton has undergone a significant change since 2012; notably the expansion and delivery of the new DP World 500m deep water quay - SCT5 – purpose built to handle the biggest ships in the world; the construction of 5 Multi-storey car parks to support ABP's automotive business; and upgrades to all four of the port Cruise Terminals to meet the changing demands of the Cruise sector. ABP Southampton have also acquired both the Marchwood Industrial Estate and Eling Wharf Estate adding over 150 acres of land to support their core activity.
For more information on the Coastlink Conference Programme Click Here
Don't miss the opportunity to join us at Coastlink and network with key stakeholders from ABP, Unifeeder UK, and BMT Global, as well as industry associations such as British Ports Association and the Freight Transport Association.
For more information on how to book your delegate place, visit our website. Alternatively, please call the team on +44 1329 825335 or email info@coastlink.co.uk.