Portico Shipping discuss the benefits of Freeports and the opportunities for customers and the supply chain.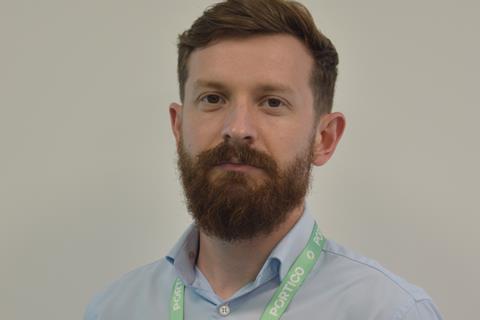 Ben Harraway, General Manager at Portico Shipping joins the Coastlink panel 'Freeports: Driving change for coastal shipping and the supply chain'. Ben commented "Freeports provide a really exciting opportunity for customers to reimagine their short-sea supply chain, taking advantage of the fantastic package of benefits available. But it is up to freight forwarders, freeport operators and the government to help attract and guide the right customers to maximise the levelling-up potential – this is where I think the message is struggling to create an impact".
Ben has a wealth of experience in the maritime industry and is driving Portico's vision for the future. He has developed the business' masterplan for the next 20 years and has been heavily involved in the port's successful freeport bid, working closely with stakeholders to establish a Customs Site at Portico.
Located at Portsmouth International Port - the UK's most successful municipal port - Portico is ideally positioned to handle cargo from ship to shore and beyond. Stretching across 66 acres, the Portico site is equipped to handle all types of cargo, including fresh produce, container, break bulk, general bulk, and project cargo, as well as the provision of extensive logistics services.
Ben continued "Freeports will help customers to simplify their customs processes, streamline their supply chain and reduce costs for both UK and overseas operations. Freeports also have the potential to really attract new industry to the UK's Freeport locations, including the Solent Freeport region, bringing new innovation, employment and supply chain networks to these areas.
However, there is still a lot of work to be done by all parties involved, from a Government level to the end user, to ensure that the Freeport model is right, that it fits the existing infrastructure and technology available to freeport operators, and that the benefits, restrictions and processes are communicated out to potential freeport customers. This is where Portico Shipping, as a freeport operator and freight forwarder located in the Solent Freeport region, is focusing its efforts – working with potential customers, helping them to understand the freeport offering and adapt their supply chain to realise the freeport benefits."
Network with Portico and panellists from Liverpool Freeport, Tees Valley Freeport, and Customs Manager Ltd at this year's Coastlink conference. Join the debate in the live Q&A, facilitated and moderated by Richard Ballantyne OBE, Chief Executive of the British Ports Association.
Book your place online via the Coastlink website or contact Joanna Miller on +44 01329 825335.