Gavin Roser has been announced as Chair of Coastlink. As past Chairman & Co Founder of the Coastlink Shipping Network he is perfectly placed to drive debate on all aspects marine transport, rail and road freight on a Pan European basis.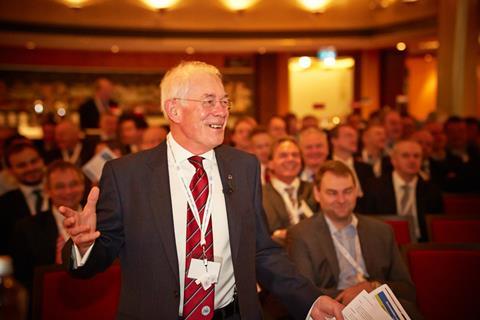 This year Coastlink will cover the following themes:
The changing European logistics landscape – Adapting to the changing economic demands for transportation
How to manage your transport procurement and service – The best cost and delivery solution with environmental consideration
One belt, one road – the real partnership with Europe? – How Chinese developments and investments are influencing European short sea shipping
An experienced chair Gavin, brings over 45 years of experience within the shipping industry. His role as Ambassador at Large European Freight and Logistics Leaders Forum (F&L), a Brussels based think tank that brings together major shippers and transport providers from 17 countries to look at best practice across the global supply chain.
This year's conference will boast many opportunities for topical discussion throughout the packed schedule. Programme updates will be available via the Coastlink website and speakers will be announced in the coming weeks.
Book your place today to benefit from the limited time 15% early bird discount. You can save over £150 on your delegate place which includes; welcome drinks to be held on 11th June, 1.5 days conference sessions, conference dinner held on 12th June, full documentation plus a technical visit to be held on 13th June.
Visit our website and enter code early at the checkout or call the team on +44 1329 825335, info@coastlink.co.uk.
Follow the event on Twitter @Coastlinkconf