Attendees at Coastlink 2023 enjoyed a tour of the Port of Liverpool encompassing the Liverpool2 terminal.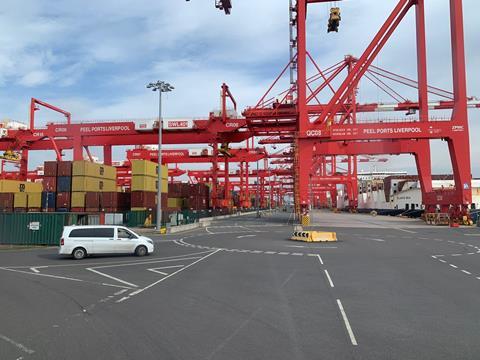 The tour showcased the diverse range of cargoes handled at the port including biomass, recycled steel, dry bulk, multi-user warehousing, and container handling. Sitting on both banks of the River Mersey, the Port of Liverpool is one of the largest and busiest ports in the UK.
Attendees were given an up close view of the Liverpool2 terminal and the state of the art equipment - including the famous red Peel Ports gantry cranes that automate container handling and are driving increased efficiency at the Port. On a monthly basis the Port of Liverpool handle approx. 75,000 teu's and 60 vessels in port.
Thank you to Peel Ports for arranging the tour and to Stephen Carr, Group Commercial Director for providing the insight into the inner workings at the Port.