The big discussion on day two for the attendees of Coastlink was around the Belt and Road Initiative (BRI) and whether it restricts opportunity. How do businesses make the most of their freight whilst being flexible to their market?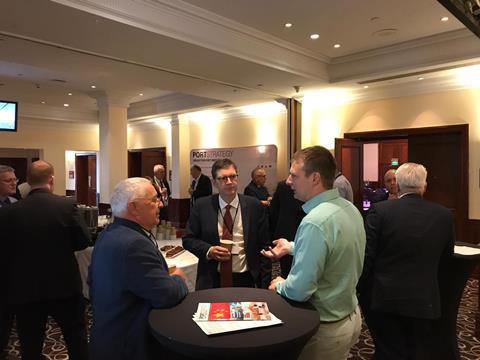 Gavin Roser, Ambassador at Large of the European Freight and Logistics Leaders Forum set the scene explaining that China is investing money in infrastructure along but not limited to the silk route. The question is whether certain countries can pay China back and the challenges that may bring in the future and how it will influence freight decisions.
Krzysztof Zalewski from the Port of Gdansk highlighted that it is the gateway for cargo from East to Central and Eastern Europe in the context of China. It makes economic and political sense for them to use this initiative. They concluded that the Far East will being new opportunities, but this is as long as the Chinese keep subsidising it.
There are currently circa 50 rail services per week from China which is equivalent to 7 large container ships and the forecast for 10 years' time is the equivalent to 30 container ships. Who will use this, at the moment, the biggest users tend to be the footwear, fashion clothing and audio/video markets. Rail allows businesses to respond to weather allowing them to maximise on sales. The main blocker for rail companies is the challenge of bringing back empty containers. Germany and Poland deliver the majority of freight back in to China, being automotive machinery and chemicals. Does the industry fill the containers from the UK to Europe then re-fill in Germany/Poland to return to China. Is this commercially viable?
Mike Austin, Sales Director of PSP Worldwide Logistics feels there is a place in the market for rail but doesn't think it's a threat. He did note that freight transportation between the UK and Europe is complicated and we have to improve the process to compete. Whilst sea is cheaper, freight forwarders cannot control the port and any unloading or logistics issues and communication is key to ensure no further costs enter the process.
The Port of Antwerp and its representative, Justin Atkin, highlighted the opportunities BRI is bringing to their business. Looking into the opportunities and challenges offered by BRI they established agreements with 2 Chinese ports. In 2018 they received their 1st train exclusively for Antwerp from China with a 16 day transit. Overall, they have a cautious approach to BRI as it is still a challenge to their maritime business. Being forward thinking, they are creating rail opportunities but their gateway and hub position could be threatened.
Some of the big ports represented in the room commenting on the topic, did not feel a threat from the BRI initiative, just from Chinese investments in competing ports. Rail will be competitive over sea due to its transit time but they have to be careful as any extra stops will impact on its effectiveness as it costs more than sea.
The feeling from the audience and panel was mixed but overall, they all agreed that communication is key to keep Short Sea Shipping competitive.
Delegates had further opportunity to network when the conference finished with a tour of Southampton Port to learn more about their Short Sea Shipping capabilities, kindly hosted by ABP Southampton. Information will soon be announced about the 2020 edition of Coastlink and its themes.