Dr Iven Kraemer, Head of Department for Port Economy, Infrastructure and Shipping at the Ministry of Science and Ports in Bremen has been confirmed as a Speaker at the Coastlink 2020 Conference.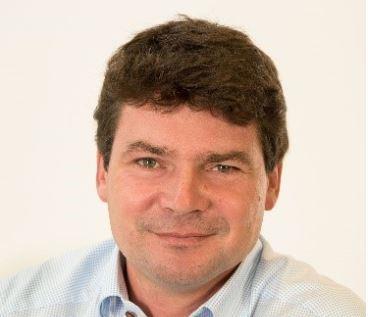 Kraemer will present in Session 2 which focusses on Building Connectivity and Networks for the future – linking Short Sea & Feeder Shipping to Intermodal Transport Routes.
Kraemer will highlight the role of railway connectivity for ports and their hinterland partners. He will focus on state of the art measures and projects that can improve both performance and the efficiency of railway operations in the 'last mile' at ports and inland terminals.
Dr Iven Kraemer started his career in the maritime sector in the mid 1990's. After completing an apprenticeship at Hamburg Sued he became a ships mechanic and gained first-hand experience on several container ships and routes.
He later studied regional and economic geography at the University of Leipzig and following this joined Bremenports - the port management company for Germany's major seaport of Bremen and Bremerhaven.
Since 2009, Iven has held the position of Head of Department for Port Economy, Infrastructure and Shipping, at the Ministry of Science and Ports of the Free Hanseatic City of Bremen. In this role, he is responsible for port and hinterland development, financial and real estate issues, port railway activities, deep sea and short sea shipping, high water protection, port economy and logistics for the ports of Bremen and Bremerhaven.
Outside of work, Iven gives lectures at various Universities and Institutes - and he has published both articles and books. After completing his PhD studies in 2015 he completed a work on "The German seaports in focus of supra-regional development policies." His latest lecture engagements include Hochschule Bremen - City University of Applied Sciences on Maritime Technology & Port Operations, and, current maritime issues at the University of Split in Croatia.
Gain a greater understanding on the opportunities for railway connectivity at Ports and the benefits to the supply chain by hearing Kraemer speak at Coastlink 2020.
Book your delegate place now and secure the Early Bird Offer – a 15% discount on the Standard Delegate rate – by entering the code early when you book on-line. Visit our website for more details. Alternatively, please call the team on +44 1329 825335 or email info@coastlink.co.uk.