The focus of Coastlink 2020 is Building Connectivity between short sea shipping and intermodal networks. This is also a key element that the Conference offers to delegates and speakers alike, by bringing together industry professionals and encouraging attendees to develop long lasting, sustainable relationships through the networking opportunities on offer.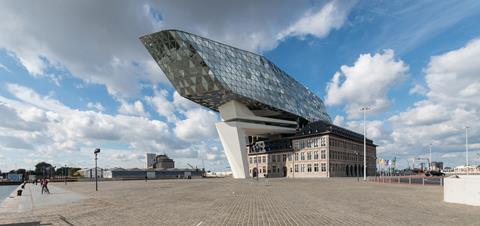 Coastlink will deliver 1.5 days of conference presentations and panel discussions from expert speakers, looking at short sea and feeder shipping as well as the intermodal transport networks through the ports that support the sector. Key industry stakeholders from Unifeeder, Fast Group Belgium, Port of Tyne, Drewry, PD Ports, North Adriatic Sea Port Authority, and The Freight Transport Association will discuss the potential challenges and opportunities emerging in the sectors and will engage in open debate on the potential future solutions available to promote growth in the short sea shipping market.
Coastlink will offer attendees networking opportunities throughout the event which are fully included within the delegate package. One of the highlights will be the Conference Dinner which is being co-hosted by the Port of Antwerp onboard the Riverstar Wilford. Following Day 1 of the Conference, delegates and speakers will embark the Riverstar Wilford which will be moored alongside at the Port House, in the Port of Antwerp. Attendees will enjoy an evening drinks reception whilst taking in the sights of the port. The tour and insight of the port will be provided by a representative from the Port of Antwerp. Delegates will have time to meet with the speakers in informal surroundings following the day's discussions. Guests will then be invited to take a seat for the sumptuous 3-course dinner.
The Shipping, Ports and Intermodal Logistics sectors work in partnership together. As a pan-European network, Coastlink helps to promote and build on these partnerships by giving attendees a forum to discuss key market drivers such as environmental, political and economic considerations.
The full benefits of the delegate package for Coastlink include:
Conference attendance on both days
Place at the Conference Dinner on the evening of Day 1 – 13th May
Place on the Technical Visit at the Port of Antwerp, on the afternoon of day 2 – 14th May
Conference Handbook & full documentation in electronic format
Lunch and refreshments on both days
Networking Opportunities throughout the event
Attend Coastlink and build your connectivity for the future by taking advantage of the networking opportunities on offer. Visit our Website and book on-line now. If you are a member of one of our supporting associations a 10% discount is available – please quote the Supporter code when making your booking and the discount will be applied. Alternatively, please call the team on +44 1329 825335 or email info@coastlink.co.uk.