We are delighted to confirm Cavotec as sponsor.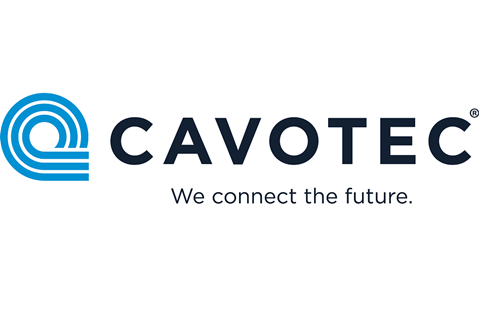 Cavotec is a leading cleantech company that designs and delivers connection and electrification solutions to enable the decarbonization of ports and industrial applications. Backed by more than 40 years' experience, their systems ensure safe, efficient and sustainable operations for a wide variety of customers and applications worldwide.
Their electrification and automation solutions drive sustainability and are key to the modernisation of ports, terminals and other marine applications, increasing efficiency and reducing environmental impact, as well as increasing occupational health and safety. Their offering for ports and maritime includes crane electrification and automation, ShorePower, and our automated mooring system MoorMaster®.
Visit Cavotec in the exhibition area at GreenPort Congress & Cruise, hosted by Port of Lisbon from 18-20 October 2023.
Launching a new product? Want port professionals to know about your business? Or want to make your business stand out in front of Europe's key industry players? Here are reasons why businesses are sponsoring GreenPort Congress & Cruise 2023:
To promote their company with a personalised profile and hyperlink on the GreenPort Congress & Cruise website.
Gain visibility from the 6,500 social media followers in the announcement post on the GreenPort social media pages.
Highlight their business with a full-page advert in the handbook.
Logo included on all advertisements and marketing collateral.
Live announcement of sponsorship by the Congress chair
Take a look a look at the sponsorship brochure to see opportunities still available. For more reasons to sponsor and find the package that suits your business needs and budget, speak to our sales team +44 1329 825335. You can also email congress@greenport.co