Coastlink announce a revision to the 2023 conference dates. The event, hosted by Peel Ports Group - Port of Liverpool, will now be held on Wednesday 3rd & Thursday 4th May 2023.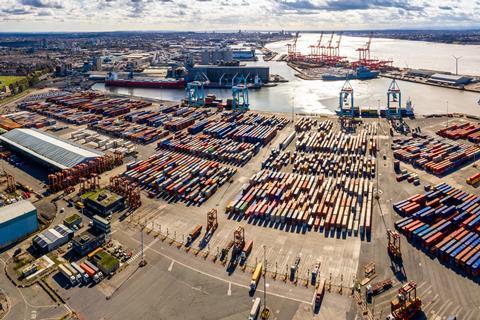 Following a successful event in Antwerp in 2022, Coastlink are delighted to be taking the 2-day conference event to the prestigious maritime city of Liverpool in 2023. The Port of Liverpool is a major hub for shipping and port operations - as one of the UKs largest port operators, Peel Ports Group handle nearly 70 million tonnes of cargo per year and welcome 15% of the UK's total port traffic through its waters.
In addition to port operations across the UK, Peel Ports are increasing the number of rail connections and multimodal services they operate. The group's port operations are complemented by a shipping line, BG Freight, providing short-sea container services between the UK, Ireland and mainland Europe, and feeder services between the UK and Ireland.
Providing services that are integral to the customer supply chain, Peel Ports offer sustainable, port centric solutions, and were recently announced as winners of the 2022 Multimodal Awards in the 'Sustainability' category for their commitment to drive a more sustainable future by becoming a carbon neutral business by 2040.
Stephen Carr, Group Commercial Director, Peel Ports Group said: "We are delighted to be hosting the Coastlink Conference in Liverpool next year. This important event brings together leading short sea and feeder shipping companies, cargo owners, intermodal, and port operators as well as freight forwarders, logistics specialists, shipping agents and other industry professionals.
The City of Liverpool is an ideal host for this gathering as it is steeped in proud maritime history and today is home to one of the UK's major port hubs. We look forward to welcoming delegates from across Europe to debate and discuss the challenges and opportunities facing the industry, including the latest innovation needed to deliver a sustainable future."
The conference event in 2023 will be held at the iconic Royal Liver Building venue, located in the heart of Liverpool with views overlooking the waterfront. The Royal Liver Building forms one third of the world famous 'Three Graces', alongside the Port of Liverpool Building and the Cunard Building.
Planning to attend?
Take advantage of the Early Bird booking with a 15% discount on the delegate rate. Simply enter the code CLKEARLYPREM for a premium delegate place which includes the networking Conference Dinner on 3rd May, or CLKEARLY for a standard delegate place.
Book your delegate place online here Coastlink - Delegate Bookings or call our Events Team on +44 (0)1329 825335. For event enquiries please email the Coastlink team at info@coastlink.co.uk