The Coastlink conference returns to mainland Europe in 2024 and will take place on 24 & 25 April.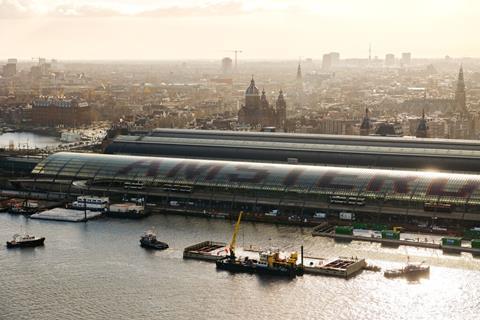 Following a successful event in Liverpool in 2023, Coastlink are delighted to confirm that the 2-day conference event will be hosted by the Port of Amsterdam in 2024.
As the fourth largest port in Northwest Europe, the Port of Amsterdam is a leading player in the international world of transport and logistics, and is historically characterised by a strong energy cluster.
Due to the presence of industry, Schiphol airport, as well as a dynamic seaport, the North Sea Canal Area (NCSA) has a unique geographical proposition. The strategic and central location within Europe makes the port region widely accessible and ensures excellent connections to all major European markets.
With an annual cargo turnover of more than 80 million tonnes and a total economic added value of EUR 7.2 billion, the port economy in the North Sea Canal Area (NCSA) makes a strong contribution to the Amsterdam metropolitan region.
Renewable energy and raw materials are the essential pillars for a new energy eco-system to be built. By forming strategic partnerships between public and private stakeholders and by fostering collaboration along the entire value chain, ports play an increasingly important role in accelerating the energy transition.
In this respect, the Port of Amsterdam puts great effort into establishing itself as a sustainable and economic engine for the region with the aim to realise the significant growth of alternative fuels, the expansion of renewable energy sources, and ultimately contributing to the reduction of CO2 emissions in the region.
Maurice Delattre, Area Manager, at the Port of Amsterdam stated "In order to expand its strategic function as a European energy port in the future, Port of Amsterdam is continuously seeking to develop new cargo flows, as well as expand its global network via sea, inland shipping and rail connections. Therefore, we are very proud to be the host of the upcoming Coastlink Conference 2024."
The 2024 conference will offer a wide range of themes including the latest challenges and opportunities for short sea shipping, the modal shift to greener and more sustainable logistics networks, the energy transition, green corridors, plus digitalisation and innovation. The conference will consider the full end to end supply chain and movement of freight in the container, breakbulk and project cargo markets.
Further information on the 2024 conference programme topics and call for papers will be released soon.
To register your interest in speaking, participating, or sponsoring the 2024 event contact Sally Wattam at swattam@mercatormedia.com or Arrate Landera at alandera@mercatormedia.com.
For now – save the date!
The Coastlink events team can be contacted on +44 1329 825335. To keep up to date on all the event news visit the Coastlink website.