World''s First All Electric and Re-chargeable harbour Tugboat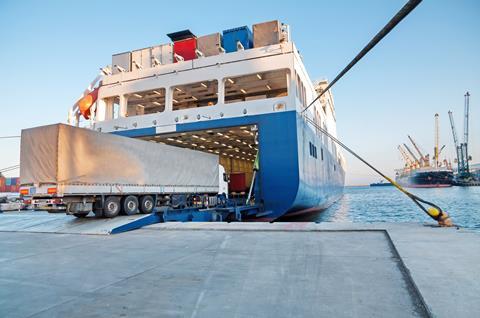 Coastlink Live 2021
The Coastlink Conference introduce 'Coastlink Live 2021'. This bitesize online conference will deliver an expert panel looking at factors affecting the industry including economic, political and environmental considerations. Looking at the prospects for short sea and feeder shipping including market growth and challenges in the supply chain.
Coastlink is a neutral pan-European network dedicated to the promotion of short sea and feeder shipping, and the intermodal transport networks through the ports that support the sector.
Coastlink is a forum helping to develop partnerships that will help build a sustainable future. Without access to face to face networking, this is an opportunity to engage with fellow professionals through our digital platform, keeping at the forefront of key industry discussion.
Register now for the second free to attend online conference on Thursday 30 September 2021 10:00 - 11:00 BST which will focus on: Short Sea Feeder Shipping: Navigating through road-freight supply chain challenges
This session will discuss the benefits to moving freight closer to the final destination by sea, alleviating pressure on long-haul road freight and industry wide driver shortages. Find out how short sea feeder services can increase the efficiency of your supply chain.
Join us and learn from our live panel of industry experts including:
Nick Lambert - Chair/Moderator - Co-Founder & Director, NLA International Ltd
A master mariner and a committed proponent of the maritime users' perspective, Rear Admiral Nick Lambert concluded a long naval operational career as the UK National Hydrographer in December 2012. He advises on a wide range of maritime issues including the growing potential of the blue economy concept, the importance of spatial data infrastructures and hydrography for maritime economies, the evolution of eNavigation and GNSS vulnerability, near or real time situational awareness (especially that derived from space based assets and applications), maritime connectivity and cyber security, human factors, and training and education in the maritime sector.
Justin Atkin - Welcome Address - Port Representative - UK & Ireland, Port of Antwerp
Born in Lincolnshire (UK), Justin holds a Bachelor of Arts (Hons) Humanities from the University of Humberside (Hull). His first position in the maritime industry was in 1994 when he started working as a Shipping Agent for an independently owned Swedish shipping company. In 2000 he took up the position of Assistant Operations Manager at Associated British Ports (ABP) where he soon became Terminal Manager for the Humber International Terminal and later Head of Operations for Immingham & Grimsby. From 2011 to 2016 Justin was Commercial Manager for ABP's four Humber ports of Goole, Grimsby, Hull and Immingham as well as Key Account Manager for a number of Group accounts.
John Lucy - Head of International Transport, Road Haulage Association Ltd
I have over 35 years' experience in international transport and logistics, specialising in complex international road transport operations to unusual destinations such as North Africa.
Having gained an MBA at LJMU, I moved from industry into the road haulage representative business association - the RHA, as Head of International Transport.
Since 2018 I have been heavily involved with industry and various government departments on the impacts of Brexit on cross border road freight. I also head up the new RHA Customs Brokerage offering.
Richard Newton - Commercial Director Logistics at the Port of Tyne
Richard graduated from Northumbria University in 2001 with a 2:1 BA Hons degree in Business Studies with Transport. He subsequently joined the Port of Tyne in 2001 where he held an operational role, managing and planning the work for the Port's container transport fleet.
Register now for the online conference on Thursday 30 September 2021 10:00 - 11:00 BST
For more information on attending, speaking at, or sponsoring our 'Coastlink Live' online conference, please contact the team on +44 1329 825335 or email swattam@mercatormedia.com
We hope that you enjoy Coastlink Live!