This year''s Coastlink Conference taking place June 12 -13, will be held at The Leonardo Royal Hotel, conveniently located in the city centre of Southampton with on-site parking, and shuttle transfers from the station.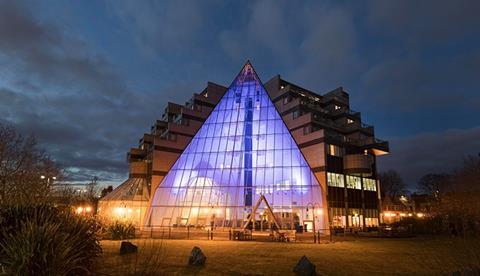 Coastlink was launched in 2004 in London to address and develop the need for short sea shipping. Over the years it has since been held locations including in Zeebrugge, Dublin, Bilbao, Liverpool, Hamburg, Port Rouen, Paris, Antwerp, London, Poole, Dunkirk, Cardiff, Tallinn, Birmingham, Gothenburg, Zeebrugge, Gdansk, Nantes, Perth, Hull, Bristol, Newcastle and Felixstowe addressing intermodal or short sea shipping solutions.
This year's edition will be held at the prestigious Leonardo Royal Hotel Southampton Grand Harbour, a venue conveniently located on the Southampton waterfront close to the Seawork Exhibition running at the same in Mayflower Park. With 173 rooms and suites, spa and leisure facilities, plus a Marco Pierre White Steakhouse Bar & Grill where guests will enjoy their conference lunches, this is the perfect location for Coastlink 2019.
Mercator Media are working with Destination Southampton for this event. They can advise on accommodation and can secure special rates at either the Leonardo Royal Hotel Southampton Grand Harbour or alternative hotels. Click Here for more information.
For more information about how to get here, visit our conference website.
Topic highlights at the Conference include:
The changing European logistics landscape – adapting to the changing economic demands for transportation
How to manage your transport procurement and service – the best cost and delivery solution with environmental consideration
Belt & Road – the real partnership with Europe? How Chinese developments and investments are influencing European short sea shipping
This year's conference will boast many opportunities for topical discussion throughout the packed schedule. Programme updates are available here.
Book your place today to benefit from the limited time 15% early bird discount. You can save over £150 on your delegate place which includes; welcome drinks to be held on 11th June, 1.5 days conference sessions including lunches and refreshments, conference dinner held on 12th June, full documentation plus a technical visit to be held on 13th June.
Visit our website and enter code early at the checkout or call the team on +44 1329 825335, info@coastlink.co.uk.
Follow the event on Twitter @Coastlinkconf