Eye-catching, sustainable, and spectacular - Coastlink 2024 heads to one of the first energy-neutral hotels in The Netherlands.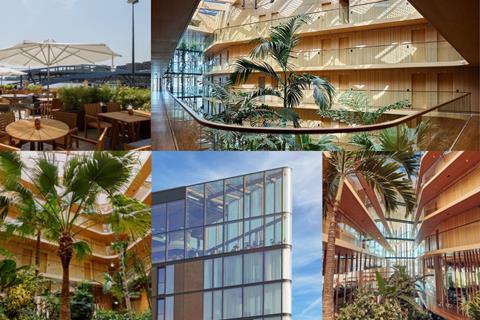 Located on the tip of Java Island next to the River IJ, Hotel Jakarta Amsterdam is an impressive building with a sustainable, industrial character. Employing many energy-saving measures, the hotel boasts an energy-neutral status as well as an indoor subtropical garden.
Built on the former location where ships left for Jakarta, the hotel has spectacular views towards Central Station, Amsterdam North, and the Passenger Terminal Amsterdam. With amenities and connections within walking distance of the hotel, Amsterdam's historical centre is but a stone's throw away.
Enjoy this impressive hotel and venue at Coastlink in 2024, hosted by the Port of Amsterdam. Attend and network with representatives from northwest Europe's 4th largest port plus industry stakeholders including Samskip, Rebel Group, the British Ports Association, Port of Tyne, and terminal operator TMA Logistics.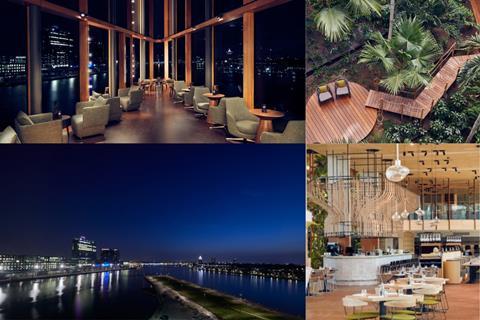 Planning to attend?
Delegates can enjoy a 5% discount on the room rate as part of the Coastlink delegation. Don't miss the opportunity to stay in this stunning venue and book your place early! Simply book via the link below:
Book your delegate place
Take advantage of the 15% Early Bird Discount and secure your place at Coastlink 2024. Simply enter the code CLKEARLYPREM – for a premium delegate place - or, CLKEARLY – for a standard delegate place - when booking online:
Delegate package includes:
2 days of conference including lunch & refreshments
Place on the boat Port Tour at the Port of Amsterdam
Electronic documentation – Conference Handbook and Programme
Place at the Conference Gala Dinner (Premium package only)
Post event download (Premium package only)
For further information on how to book your place at the 2024 event, visit the Coastlink website or contact the Coastlink event team at +44 1329 825335.